US government jobs report predicts pandemic will lead to boom times for IT industry
Along with epidemiologists. As for the hospitality industry… not so much
The IT industry is heading into boom times, according to the US government's Bureau of Labor Statistics which has revised its annual jobs report in the face of the pandemic.
In a lengthy report looking at how its employment predictions have changed thanks to COVID-19, the labor experts have run through two alternate scenarios for the next 10 years of employment: one where the pandemic has a moderate impact and one where it has a strong impact.
In both cases, the IT industry – everyone from information security analysts to software developers to sysadmins to network architects – does well. In fact, the greater the impact of COVID-19, the more the IT industry will benefit.
"The purpose of these projections is to estimate potential long-term structural changes in the US labor market that are caused by changes in consumer and firm behavior as a result of the pandemic," the report, dated February 2021, explains.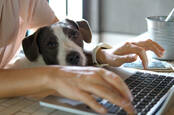 Big Tech workers prefer 3 days at home, 2 in the office. We ask Reg readers: What's your home-office balance?
READ MORE
"Given the pandemic's unprecedented impact on public health and social behavior, and in light of the still-evolving health crisis, the objective of this effort is to identify industries and occupations whose employment trajectories are subject to higher levels of uncertainty."
The only group expected to do better in terms of jobs than the IT industry is the medical industry, especially epidemiologists who, it is safe to assume will be in high demand to make sure the world isn't plunged into another global nightmare any time soon.
The pre-pandemic baseline increase for biological virus specialists was 4.6 per cent, but that has jumped to 31 per cent under a moderate impact and 31.2 per cent under a strong impact. But that is actually beaten out by demand for information security analysts: originally the Bureau predicted that in the next decade, jobs would increase by 31.2 per cent. That now jumps to 41 and 43 per cent under the moderate and strong impact scenarios.
Across the board
The same is true for software developers: a baseline of 21.5 per cent; then 25 and 26 per cent increases under the two different scenarios. Basically, if you're in IT, you're good to go for the next decade.
It's fairly obvious why but it's worth reading through the job experts' explanation regardless: "Given that telework will likely persist in American worklife moving forward, another occupational group that is expected to experience stronger growth in the alternate scenarios includes IT and computer-related occupations.
"A rise in telework, particularly for companies that did not offer telecommuting before the pandemic, should boost demand for software, IT infrastructure, and cybersecurity. As was the case with the medical-related occupational group, employment growth in IT and computer-related occupations is projected to be only slightly faster in the strong impact scenario than in the moderate impact scenario. This expectation is based on the assumption that, after an initial investment in a telework infrastructure, the same software can serve a larger audience with marginal cost of production."
In other words, there's no going back from our work-from-home culture and all that IT infrastructure added to make it work isn't going to look after itself.
More explanation: "The increase in telework and robust demand for work-related digital security are expected to make these analysts the fourth-fastest-growing occupation in either alternate scenario. Software developers and software quality assurance analysts and testers are also expected to experience much-faster-than-average growth, because increased telecommuting is likely to boost demand for new web applications and platforms. Likewise, greatly expanded telework should drive increased employment for computer and information research scientists." The impact is so pronounced, the Bureau even gave the IT industry its own graphic.
And now the bad news
This is, however, a silver lining in the awful pandemic cloud. The medical and IT industries are the only ones that show positive growth from the pre-pandemic baseline estimates; everything else is in decline.
Worst hit, unsurprisingly, are accommodation and food services. It's not clear when society will get back to eating out and staying away from home at the same rate we were before, or whether it will hit the same pre-pandemic levels at all over the next decade. A strong impact sees an additional 10.1 percentage overall decline in jobs thanks to COVID-19.
Arts, entertainment and recreation are next worst hit, down 5.2 per cent under a strong impact scenario. Then the retail trade, then construction, then transportation and warehousing. It's pretty grim.
But the economy will eventually recover. The good news for IT folk is that it looks good now and looks good in future. ®