This article is more than 1 year old
IBM teases new AIX release – the first since 2015
And guess what? Version 7.3 will emphasise hybrid cloud in line with new CEO Arvind Krishna's wishes
IBM has formally announced a new version of its AIX operating system.
In a Statement of Direction document posted 23 February, Big Blue gave the following description of its plans for the OS:
IBM plans to bring new capability and enhancements to AIX with a new release, AIX 7.3, which is designed to help enterprises on their hybrid cloud journey. This release is intended to deliver new technology with enhanced mission-critical capabilities to enable a resilient, secure, and highly available IT environment with modernized management capabilities to efficiently and consistently manage enterprise hybrid clouds.
The Statement of Direction doesn't mention when AIX 7.3 will arrive, but in the official announcement of a new POWER-powered Private Cloud that The Register revealed two weeks ago, IBM says AIX 7.3 is "coming to your data center in 2021."
The announcement adds that the update will offer "enhanced capabilities that deliver resiliency, security and scale needed to get your IT environment ready for hybrid cloud."
The emphasis on hybrid cloud is no surprise as IBM's new CEO Arvind Krishna's first letter from the big chair said: "Hybrid cloud and AI are two dominant forces driving change for our clients and must have the maniacal focus of the entire company."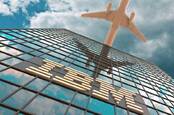 IBM bet the company on hybrid cloud. Analysts just rated it a mere 'contender' for hybrid management
READ MORE
The AIX team appears to have received that message loud and clear.
It's hard to say if it will deliver because IBM has offered scant detail of how it will update AIX with hybrid goodness.
The Register fancies that RedHat may have a fair bit to do with it, probably with an OpenShift tie-in.
While IBM has promised years more support for AIX, news of an update will be welcome as a sign of ongoing commitment and because the last major drop of the OS 2015's version 7.2. That version emerged around two months after being announced so it may not be long before we get to see how Big Blue intends to make AIX a happy hybrid. ®