macOS Big Sur muscles onto Amazon's cloudy Macs
AWS flicks the switch on EFS too for those who fancy sharing cloudy volumes
Amazon Web Services has levelled up its cloudy macOS offering.
The most visible change is the option to run macOS Big Sur (version 11.2.1 to be precise) in addition to the one previously offered macOS Mojave (10.14) and macOS Catalina (10.15).
Big Sur was launched on November 12, 2020, just 18 days before AWS unveiled its cloudy Macs. Version 11.2.1 was released by Apple on February 9, and the delay of its appearance on AWS until now is almost certainly due to testing and integration requirements.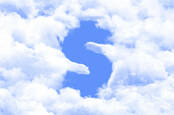 Amazon's cloudy Macs cost $25.99 a day. 77 days of usage would buy you your own Mac
READ MORE
The other enhancement is the ability to mount Amazon's Elastic File System (EFS) on macOS instances. Users of Amazon's cloudy Macs are currently advised to eschew the native file system in favour of Amazon Elastic Block Storage (EBS).
EFS is now suggested as a fine way to share code repositories across AWS instances, and therefore to get more stuff done faster.
Amazon's cloudy Macs remain available in just five regions: US East (N. Virginia), US East (Ohio), US West (Oregon), EU (Ireland), and Asia-Pacific (Singapore). The instances run on physical Mac Minis and are offered as bare-metal instances because Apple has never really been a fan of virtual Macs. ®