This article is more than 1 year old
Pyrrhic victory: Co-Op wins £13m from IBM over collapse of £175m Project Cobalt insurance platform contract
It wanted £128m in wasted spending – but customer wasn't blameless for debacle, rules UK High Court
Co-Op Insurance has successfully sued IBM for £13m in England over a £175m Agile software platform contract which collapsed in 2017 after a litany of failures by Big Blue and its subcontractor 1insurer.
High Court trial judge Mrs Justice O'Farrell ruled that both IBM and Co-Op had contributed to the project's collapse, though IBM was the ultimate loser of the case. IBM was ordered to pay the British insurer £13m in damages for the collapse of Project Cobalt.
This was a small sum compared to Co-Op's original claim against IBM for £128m in wasted project costs.
"In my judgment IBM was responsible for the critical delays to the project," said judge Mrs Justice O'Farrell, adding that the ultimate cause of the delays was an IBM subcontractor having "inadequate resources to perform the Release 1 customisation and configuration work identified in the fit-gaps."
IBM was responsible for the critical delays to the project
Commenced in June 2015, IBM's contract was to build Co-Op a new software platform to manage all of its insurance and underwriting business. The contract collapsed in July 2017 after Co-Op withheld a payment, claiming IBM subcontractor 1insurer (then known as the Innovation Group, or IG) had screwed it up so badly the platform was unfit for purpose.
1insurer had offered IBM a white-label insurance platform, which Co-Op alleged during the trial was built for the US market and couldn't be easily ported across to the UK's regulatory requirements.
The trial saw several colourful moments, including Co-Op chief exec Mark Summerfield describing the platform as "terrible", a senior IBMer being accused of telling porky pies* in the witness box, and an IBM VP partially blaming Sopra Steria for Project Cobalt's collapse. Sopra Steria carried out a £1m data migration, which was the sum total of its involvement in Project Cobalt.
Summerfield was also responsible for withholding a critical purchase order number from IBM, a decision which ultimately triggered the collapse of Project Cobalt. The judge ruled: "IBM was entitled to the purchase order for the AG5 milestone because payment was not conditional on progress of the project."
Despite IG and IBM's failures, however, Co-op failed to establish that if IBM had been more forthcoming about the delays, that would have led to the contract being cancelled earlier – thereby saving several million in wasted costs.
Co-Op would have been awarded £15.8m but for IBM proving that a Co-Op payment for a scheduled invoice was wrongly withheld, earning Big Blue a £2.8m "set-off" on the damages payout.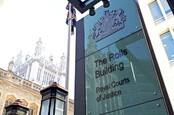 UK insurance biz Direct Line drops 'misrepresentation' claims against IBM in £36m database platform lawsuit
READ MORE
A spokesman for the Co-Op Group told us: "We can confirm that our former insurance subsidiary CIS General Insurance Limited (CISGIL)** has won its claim against IBM for breach of a major IT supply contract. The Court found that IBM unlawfully terminated its contract with CISGIL, was responsible for critical delays to the project, and failed to accurately report delays through to CISGIL in a timely manner."
Meanwhile, a spokesperson for Big Blue said: "IBM is pleased to conclude this dispute, in circumstances where CISGIL wanted to bring the project to an end. IBM is also pleased that the judgment reduced CISGIL's inflated damages claim to a fraction of what was claimed recognising the contractual allocation of risks."
Who pays the legal costs of the case has not yet been decided. These won't be cheap; the case was first filed in 2018 and involved three QCs, three barristers, and countless solicitors from each side. That sort of legal representation usually costs several million pounds. ®
Bootnotes
* On that disputed topic of witness credibility, Mrs Justice O'Farrell said: "I reject the general attacks on the honesty and integrity of the witnesses. It is clear that they formed their own views on certain key issues of rights, responsibilities, and blame for the failure of the project... It does not follow that the whole of their evidence is inaccurate or unreliable."
It is routine for civil court litigants to claim that the other side's witnesses are all scheming liars, bumbling and forgetful incompetents, or some combination thereof. The hyperbole rarely cuts through with judges.
** In December CISGIL was sold to a firm called Soteria.