This article is more than 1 year old
Wave of AMD Epycs and updated Xeons wash up at DigitalOcean
Adds 'Premium' tier to 'You can have any CPU so long as it's a slightly old Xeon' cloud
Cloud contender DigitalOcean has upgraded its cloud, adding AMD CPUs, and adopting Intel's latest Xeon Scalable silicon.
Like all public clouds, DigitalOcean offers cloudy VMs optimised for different workloads. But the new CPUs mean the service now offers standard and "Premium" VMs, or "Droplets", as the company chooses to call them.
Standard Droplets run either first-generation Intel Xeon Scalable CPUs, or even older Xeons.
The new Premium Droplets pack either a second-gen Xeon Gold 6248 at 2.5GHz with bursting to 3.9GHz or a second-gen Epyc 7702P that cruises at 2.0GHz and redlines at 3.5GHz.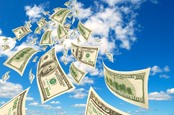 DigitalOcean decides to head rivals off at the PaaS, floats App Platform to deploy, run code without juggling servers
READ MORE
Premium Droplets also include NVMe drives.
DigitalOcean recommends the new instances as suitable for either normal VMs or as worker nodes for its own Kubernetes service.
Adding new Xeons and Epycs doesn't bring DigitalOcean anywhere near parity with the smorgasbord of instance types offered by the likes of AWS, Azure or Google. But that smaller menu is the way DigitalOcean likes it as the company feels fewer choices suit developers and smaller businesses that want scale without complexity.
Pricing for the Premium Droplets is 20 per cent higher than standard offerings. ®