This article is more than 1 year old
Lenovo's ThinkPad line goes under the knife: X13 models look a bit taller but worry not, the 'nipples' are still intact
AMD or Intel flavours, Wi-Fi 6, and... an antimicrobial component?
Lenovo is refreshing a large chunk of its ThinkPad line, upgrading specs for its mobile workstations-class devices and redesigning the X13 and X13 Yoga portables.
With the X13 and X13 Yoga, Lenovo has adjusted the aspect ratio to a slightly taller 16:10, rather than the squat 16:9 ratio used previously. Lenovo is a bit of a latecomer here as rivals Dell and Acer already build taller displays. Microsoft has gone further still, using a 3:2 aspect ratio on the Surface Book lineup.
The jump from 16:9 to 16:10 sounds minor. The slight improvement in vertical space should make running apps side-by-side feel more natural. When using full-screen apps, content should feel less cramped and users may find themselves scrolling slightly less than usual. Users will also be able to see more stuff within the bezels of the display.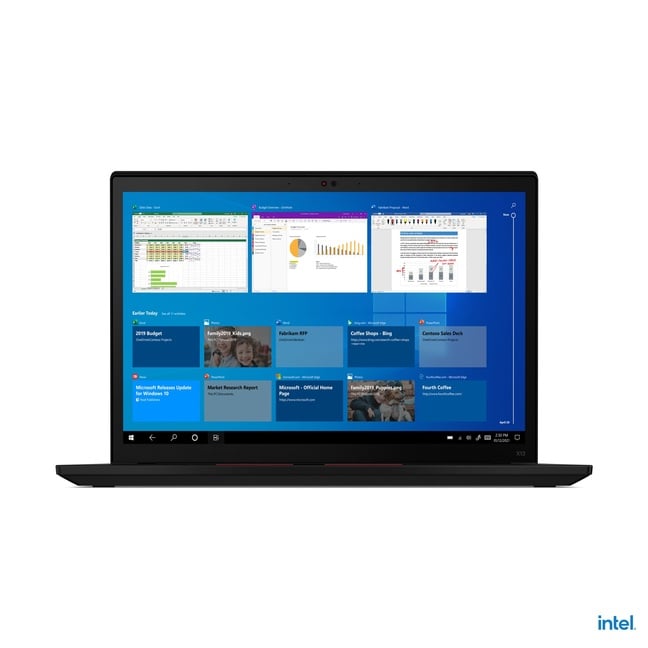 ThinkPad X13
Specs-wise, the X13 and X13 Yoga have been fitted with the latest Tiger Lake Intel Core silicon, and an AMD Ryzen 5000-series model has also been thrown into the options mix. Wi-Fi 6 comes as standard, with optional sub-6 5G on both flavours of the X13. While the X13 Yoga has a cellular connectivity option, it's sadly limited to LTE 4G, pehaps an oversight given its ultraportable 2-in-1 status. Separately, Lenovo has enlarged the trackpad, but kept the physical mouse keys and "nipple" pointing device.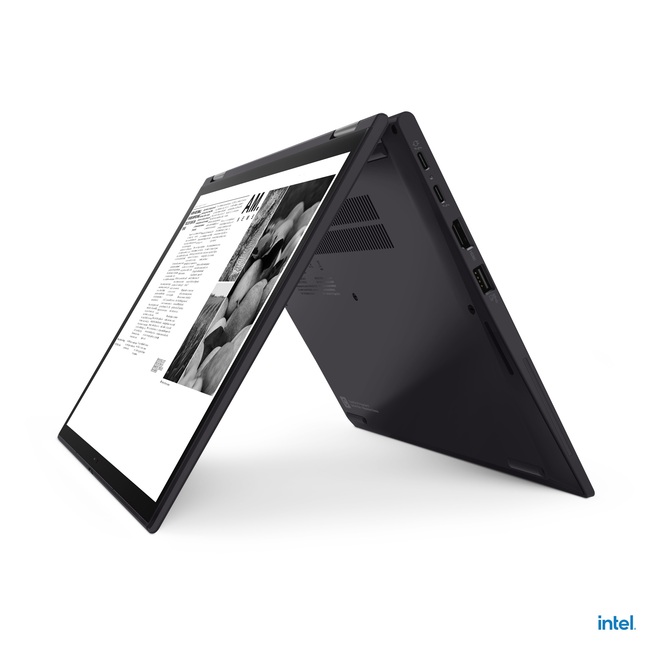 ThinkPad X13 Yoga
As for the classic T-series line, historically the mainstay of the ThinkPad, the form-factor has remained the same. Lenovo has upgraded the processor options across the board to include 11th-gen Tiger Lake processors, as well as AMD's Ryzen 5000 series. Wi-Fi 6 (customizable to 6E on Intel models) has also made an appearance, as well as optional 5G and 4G connectivity.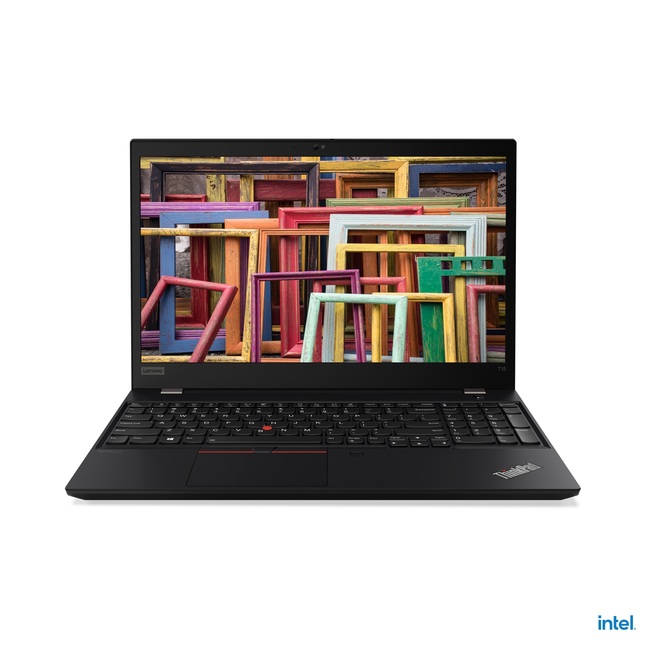 ThinkPad T15
For germaphobes and those working in healthcare, Lenovo has added an optional antimicrobial component. This may give a bit of reassurance for people using shared machines. It might not.
Last but not least, the P-series workstation machines. The P14s and P15s, got the aforementioned boost to Tiger Lake and AMD Ryzen 5000. For anyone building complex AI models and doing CAD tasks, there will be the option to add an Nvidia T500 discrete graphics card on the Intel models, which comes with 4GB of VRAM.
The models also got the same Wi-Fi 6 upgrade, with Wi-Fi 6E available on the Intel variants. There's no 5G option, although users can add a 4G modem on the smaller 14-inch (and thus more portable) P14s if they are so inclined.
Lenovo said it will roll out this refreshed portfolio in the coming months. It has yet to confirm UK pricing, although readers can see what customers stateside can expect to pay. Where there is a stated difference in price by processor configuration, we have noted it. ®