Scottish rocketeers Orbex commission Europe's largest industrial 3D printer to crank out 35 engines a year
Single-piece blend of metals to help get company into Prime time
A 12 metric tonne 3D printer - one of the largest in Europe - has been commissioned by Orbex, intended to allow the Scottish space launch biz to "print" 35 rocket engines each year.
The beast, accommodated in an expansion of Orbex's factory of 1,000 square metres, will churn out the large-scale rocket engines and main stage turbopump systems as the company scales things up for actual launches.
Forres-based Orbex has yet to propel anything into space, but wants to use Space Hub Sutherland at the A' Mhòine peninsula. The Sutherland site was granted planning permission last year, and construction is due to kick off in 2021. A first orbital launch could take place as soon as 2022.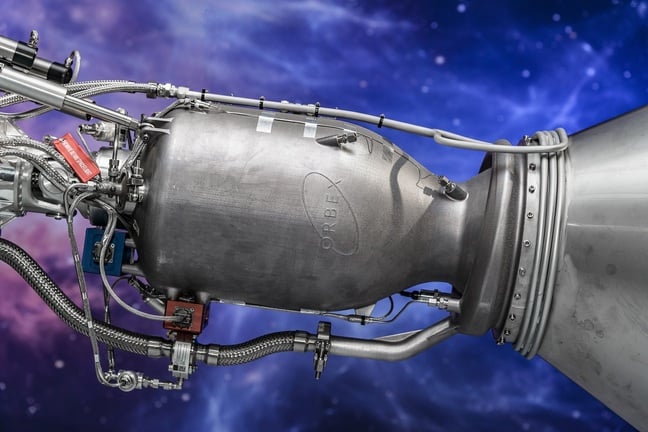 Orbex 3D-printed rocket engine in Stage 2 rocket engineering prototype (pic: Orbex)
Orbex intends to print its engines as a single piece using a custom blend of metals, including titanium and aluminium. The intention is that weaknesses will be eliminated by doing away with welds and joining.
The company recently secured $24m in a funding round led by BGF and Octopus Ventures, and has confirmed six satellite launch contracts, starting in 2022.
This is assuming that the company's Prime rocket (capable of lofting up to 180kg, environmentally friendly and 80 per cent reusable, according to Orbex) works as expected.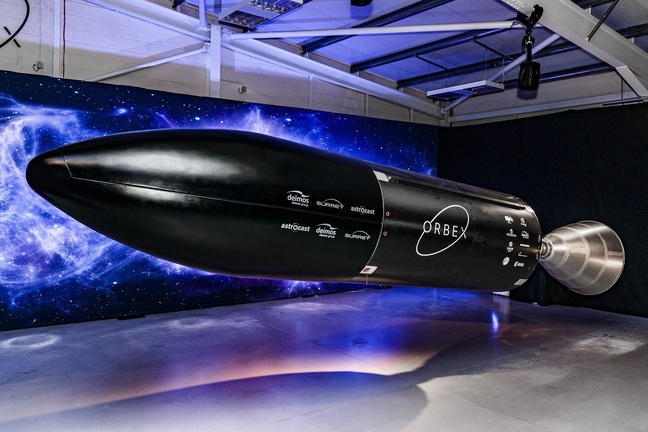 Orbex Stage 2 rocket Prime (pic: Orbex)
Orbex has plenty of competition, not least from a fellow Scottish outfit, the Edinburgh-based Skyrora, which is aiming to launch the heftier Skyrora XL (capable of 315kg payload mass) from a UK site in 2023.
Farther afield are incumbents in the commercial small satellite launch market, Rocket Lab, which also uses 3D printing in the manufacturing of both its Rutherford engines – used to power its Electron rocket – and the Curie engine used for the company's kick stage.
Rocket Lab also claims a 24-hour print time for its engines. ®