This article is more than 1 year old
Chill out, lockdown ain't over yet – perhaps FUZIX on the Pi Pico could feature in your weekend shed projects
Tiny $4 computer meets tiny OS
Those pondering what to do with the latest Raspberry Pi gizmo, the $4 Pico, have a new option in the form of a FUZIX port.
Possibly to be filed under the category of "because we can", the port can be described as an impressive technical achievement, even if there isn't a tremendous amount one can do with the Unix-like OS at present
The GitHub repo notes of FuzixOS: "It is not yet useful although you can build and boot it and run test application code").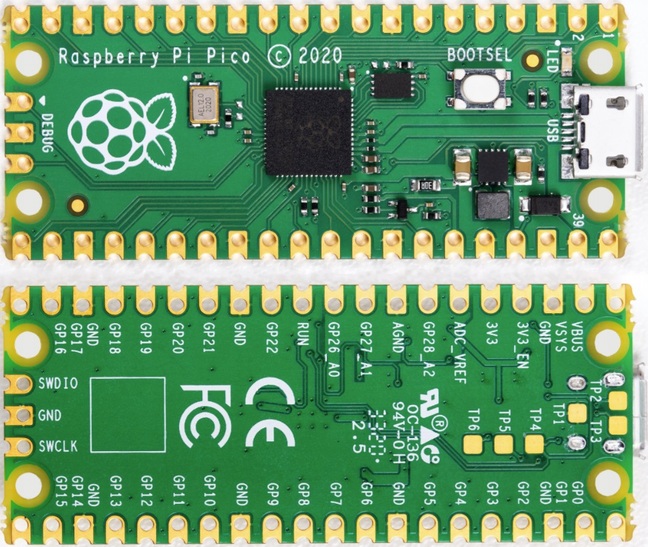 The Pi Pico
The port itself was undertaken last week by David Given, who had much praise for the tiny computer's documentation and SDK, although he remarked on "the almost non-negotiable requirement to use cmake as your build system."
"cmake," he added, "is pretty ghastly but to be honest build systems are always terrible, and cmake's not the worst choice."
Raspberry Pi Foundation moves into microcontrollers with the $4 Pi Pico using homegrown silicon
READ MORE
Given went on to highlight that, once he'd decided to trust it, "it was a breeze to use and the Pico SDK's cmake addons make building binaries and flashable images trivial."
The result was a FUZIX port for the Pico (currently forked from the main repo) comprising a functioning set of core binaries including the Bourne shell, a vi clone, fsck and some games, SD card support, "a proper Unix filesystem" and, importantly, a serial console on the Pico's UART0.
What isn't present, he added, was multitasking and "an absence of bugs."
It is very impressive work. While getting full-blown Linux on the Pico (the hardware of which features 264KB of on-chip RAM and a dual core Arm Cortex-M0 running at 133MHz) has not been doable, the tiny FUZIX (motto: Because Small Is Beautiful) is an ideal fit. It does, after all, already run on something as constrained as Amstrad's old NC200.
Getting the port up and running was not as trivial as downloading a fresh image of Raspbian, but was undoubtedly a good deal more educational and, dare we say it, fun.
Unless it's just this hack that enjoys wiring things up on breadboards?
More work is needed on the port before it can be described as stable, although the fact that only one core is used and that there is plenty of spare RAM (relatively speaking) makes for some intriguing possibilities. ®