This article is more than 1 year old
Robocall bagmen admit they collected millions of dollars from victims scammed by bogus IRS officials, lenders
Duo picked up sacks of cash sent via FedEx, UPS, USPS etc
Two bagmen who collected cash from thousands of victims of robocall scams have pleaded guilty to conspiracy charges.
Pradipsinh Parmar, 41, and Sumer Patel, 37, both Indian nationals, crisscrossed [PDF] the United States visiting different branches of Western Union, MoneyGram, and Walmart2Walmart to collect money from people who had been duped into believing they were in debt to the US government.
They also picked up packages sent via FedEx, UPS, and USPS that contained huge wads of cash sent by other victims who had been threatened by scammers who worked at a call center in Ahmedabad, India, and who had posed as representatives of the FBI, DEA and Social Security Administration, threatening mostly elderly people into handing over their savings.
Parmar admitted that between March 2017 and April 2019, he had traveled to 30 states and collected 4,358 wire transfers amounting to $4,312,585. He had also received at least 91 packages of bulk cash that totaled $1,593,591: a terrifying average of $17,500 in cash per package.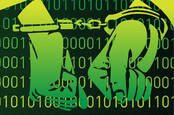 Ever had a bogus call from someone claiming to be the IRS? A tax scam ringleader just got sent down for 20 years
READ MORE
As well as knowingly picking up money sent by scam victims, Parmar also used over 500 counterfeit ID documents when he collected the dosh, receiving them in the post from the scam's mastermind Shehzadkhan Pathan, 39, who pleaded guilty last month.
Pathan and his scam team used a variety of schemes to convince people to send money, impersonating US government officials and threatened them with severe legal and financial consequences. Another scam involved convincing elderly people they called to send initial installments for loans that didn't exist.
Sumer Patel did the same as Parmar from October 2018 to March 2019, and picked up over 250 wire transfers from 230 individuals on behalf of Pathan worth $219,521; again crossing states including Virginia, Connecticut, and Rhode Island. He also received eight packages of cash, with four of them containing an extraordinary $56,200 in paper currency.
Their reward for being scumbags may be severe. All three face a maximum penalty of 20 years in prison for conspiracy along with a minimum of two years of identity theft. The fact that all three have pleaded guilty is likely to knock a few years off the maximum, however. Pathan is scheduled to be sentenced on May 14; Parmar and Patel on June 18. ®