This article is more than 1 year old
FCC announces winners in $81bn 5G spectrum auction. Congrats to Verizon, which must cough up $45.4bn
AT&T and T-Mobile also have to write enormous cheques before March 24
Radio spectrum doesn't come cheap. Just ask America's communications regulator, the FCC, which just announced the winning bidders in its long-awaited auction of C-band spectrum, which hauled in a cool $81bn*.
The comms body auctioned off 280Mhz of C-band spectrum, originally used by communications satellites, split into fourteen 20Mhz blocks in the 3.7Ghz to 4.2Ghz range.
This territory is highly coveted by telecoms providers transitioning to 5G, as it provides a high level of coverage for each cell site, albeit at the expense of speed. This is crucial if you want to extend coverage to rural areas, or sprawling suburban towns where not-in-my-backyard types may grumble at the sight of a cell tower on every street corner. Compare that to mmWave, which operates in the high gigahertz spectrum, and offers faster speeds but minuscule coverage.
Satellite comms providers who previously used parts of the band were last year promised "incentives" to vacate the spectrum [PDF], with "reasonable relocation costs" amounting to up to $9.7bn to be paid by the licensees. According to the FCC's final C-band order, Intelsat will receive about $4.87bn; SES about $3.97bn; Eutelsat about $507m; Telesat $344m; and Star One $15m.
The FCC allowed 57 providers [PDF] to bid for the spectrum, including all of the large carriers, as well as the smaller rural telecoms providers (like the quaintly named Mark Twain Rural Telephone Company). As expected, it was the big providers that took home the bacon (or, in this case, spectrum).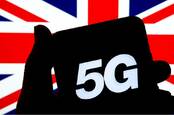 Going, going, gone... until March: UK comms regulator delays 5G spectrum auction over pandemic logistics
READ MORE
Verizon Wireless (referred to as Cellco Partnership in the FCC documents [PDF]) easily spent the most, with a total bid of $45.4bn for 3,511 licences. AT&T and T-Mobile also spent generously, forking out $23.4bn and $9.3bn respectively, in return receiving 1,621 and 142 licences. US Cellular, a relatively small-fry player, paid "just" $1.2bn for 254 licences.
Why are the carriers prepared to spend such eye-watering amounts? Basically, if they want to be anywhere in the US 5G landscape, they had to cough up. "Carriers were apparently willing to spend whatever it took to acquire spectrum in this auction because the alternative was worse — becoming an also-ran in the race to 5G," Sasha Javid, a former chief data officer at the FCC, told the FT a few weeks back.
The previous record amount netted for the sale of US airwaves – $45bn – was set six years ago.
Per the terms of the auction, bidding parties must pay 20 per cent upfront, with the remainder sent before the end of March. Verizon, for example, will have to wire the FCC $36.3bn by March 24 of this year – a figure greater than its consolidated operating revenues (at $34.7bn) for the entirety of its final reported quarter for 2020.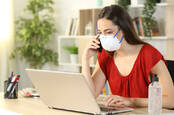 Dems to ISPs: You're not gonna hike broadband prices, slap restrictions on folks in a pandemic, are you?
READ MORE
"It is essential to America's economic recovery that we deliver on the promise of next generation wireless services for everyone, everywhere," said FCC acting chairwoman Jessica Rosenworcel in a statement. Rosenworcel replaced former boss Ajit Pai, who left at the end of January, when President Biden was inaugurated.
"This auction reflects a shift in our nation's approach to 5G toward mid-band spectrum that can support fast, reliable, and ubiquitous service that is competitive with our global peers. Now we have to work fast to put this spectrum to use in service of the American people."
Closer to home, the UK is having its own spectrum auction across the 700MHz (long range, but low speeds) and 3.6Ghz to 3.8Ghz bands. This bandwidth – which was partially yanked from digital TV services and wireless microphones – is expected to go under the hammer next month with a cumulative reserve price of £1.084bn, following several COVID-related delays. ®
*Equivalent to the combined 2019 GDP of Croatia and Bosnia.