This article is more than 1 year old
1Password has none, KeePass has none... So why are there seven embedded trackers in the LastPass Android app?
Third-party code in security-critical apps is obviously suboptimal, but company says you can opt out
A security researcher has recommended against using the LastPass password manager Android app after noting seven embedded trackers. The software's maker says users can opt out if they want.
German infosec bod Mike Kuketz spotted LastPass's trackers in analysis produced by Exodus, which describes itself as "a non-profit organization led by hacktivists [whose] purpose is to help people get a better understanding of the Android applications tracking issues."
The Exodus report on LastPass shows seven trackers in the Android app, including four from Google for the purpose of analytics and crash reporting, as well as others from AppsFlyer, MixPanel, and Segment. Segment, for instance, gathers data for marketing teams, and claims to offer a "single view of the customer", profiling users and connecting their activity across different platforms, presumably for tailored adverts.
LastPass has many free users – is it a problem if its owner seeks to monetise them in some way? Kuketz said it is. Typically, the way trackers like this work is that the developer compiles code from the tracking provider into their application. The gathered information can be used to build up a profile of the user's interests from their activities, and target them with ads.
Even the app developers do not know what data is collected and transmitted to the third-party providers, said Kuketz, and the integration of proprietary code could introduce security risks and unexpected behaviour, as well as being a privacy risk. These things do not belong in password managers, which are security-critical, he said.
Kuketz also investigated what data is transmitted by inspecting the network traffic. He found that this included details about the device being used, the mobile operator, the type of LastPass account, the Google Advertising ID (which can connect data about the user across different apps). During use, the data also shows when new passwords are created and what type they are. Kuketz did not suggest that actual passwords or usernames are transmitted, but did note the absence of any opt-out dialogs, or information for the user about the data being sent to third parties. In his view, the presence of the trackers demonstrates a suboptimal attitude to security. Kuketz recommended changing to a different password manager, such as the open-source KeePass.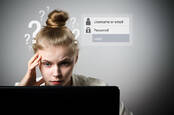 LastPass to limit fans of free password manager to one device type only – computer or mobile – from next month
READ MORE
Do all password apps contain such trackers? Not according to Exodus. 1Password has none. KeePass has none. The open-source Bitwarden has two for Google Firebase analytics and Microsoft Visual Studio crash reporting. Dashlane has four. LastPass does appear to have more than its rivals. And yes, lots of smartphone apps have trackers: today, we're talking about LastPass.
Password managers are essential for most users since the number of passwords to be managed exceeds our ability to remember them, and the complex passwords needed for security are particularly hard to memorise. Using the same password across multiple services is poor practice because it increases the impact if a password is stolen or inadvertently disclosed.
The discussion about trackers in LastPass comes at a bad time. Earlier this month the company (which is owned by LogMeIn) crippled its free offering to support only a single device type, and many users have said they would switch as a result – like user Mattias Ahnberg, who wrote on Twitter: "This means I will finally migrate away to 1Password instead of being blocked by such a limitation that you're adding." Losing free users may even have been the intention, but the tracking issues affect paid users as well, which would be more of a concern.
A LastPass spokesperson told us: "No sensitive personally identifiable user data or vault activity could be passed through these trackers. These trackers collect limited aggregated statistical data about how you use LastPass which is used to help us improve and optimize the product.
"All LastPass users, regardless of browser or device, are given the option to opt-out of these analytics in their LastPass Privacy Settings, located in their account here: Account Settings > Show Advanced Settings > Privacy. We are continuously reviewing our existing processes and working to make them better to comply, and exceed, the requirements of current applicable data protection standards." ®
Editor's note: This article was corrected after publication to refer to the more popular KeePass rather than KeyPass. Neither have trackers.