This article is more than 1 year old
Apple's latest macOS Big Sur update stops cheapo USB-C hubs bricking your machine
Still, it's probably best to stick with eye-wateringly expensive official peripherals
In addition to various minor bug fixes, Apple's 11.2.2 update to macOS Big Sur addresses an issue where newer MacBook Pro and MacBook Air models could be damaged by dodgy third-party USB-C accessories.
Per the update notes: "macOS Big Sur 11.2.2 prevents MacBook Pro (2019 or later) and MacBook Air (2020 or later) models from incurring damage when they are connected to certain third-party, non-compliant powered USB-C hubs and docks."
Apple didn't go into detail about how pervasive this issue is, or what manufacturers and models are responsible, although you wouldn't really expect it to within the context of a release note.
Still, user could easily find examples of people who bricked their machines after using pocket-friendly USB-C hubs that provide power delivery. A Reddit user griped about how a no-name hub with USB-C PD (Power Delivery) turned their M1 MacBook Air into a paperweight, forcing them to return the machine to Apple.
"I purchased an M1 Macbook Air in November 2020, and was using it as my main computer alongside a ZMUIPNG USB C hub. This was all working perfectly well and I had no issues. At Christmas, I got another ZMUIPNG USB C hub, but this one had power delivery."
After a few months of usage, the hub suddenly went haywire, bricking the pricey MacBook Air in the process. "The screen flashed for a brief second and then went black. Everything died. The Macbook refused to turn back on. I tried all the reset commands and got into contact with Apple first thing the next morning."
It has always been a bad idea to gamble with cheap charging kit. There are just too many shoddy products out there. This is just as true for older conventional charging bricks (there are no shortage of stories about laptops being irreparably damaged by unofficial MagSafe chargers) as it is for the newer USB-C standard.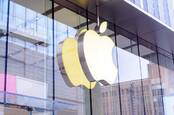 SD card slot, HDMI port could return to the MacBook Pro this year, says Apple analyst
READ MORE
One of the most egregious examples is the unfortunate Google engineer Benson Leung, whose 2015 Chromebook Pixel 2015 fell victim to an improperly wired USB-C cable from Amazon. Upon closer inspection, the cable had fried the board-level embedded controller responsible for managing charging.
Apple is expected to bring back MagSafe later this year. Those upgrading this year are well advised to stick with official (albeit stomach-churningly expensive) chargers.
In the meantime, those languishing in dongle purgatory should steer clear of cheap hubs and chargers, irrespective of this new patch. As with all things, you get what you pay for. ®