This article is more than 1 year old
Zuck chucks Myanmar military out of Facebook and Instagram
Is The Social Network™ finally declaring a stance in democracy and politics
In the latest instalment of Myanmar vs. the internet, Myanmar's military junta has been banned from both Facebook and Instagram. Businesses affiliated with military personnel were also banned.
Facebook's ban does not include government-run essential public service ministries and agencies, such as the Ministry of Health and Sport, or the Ministry of Education.
Facebook's post cites the UN Fact-Finding Mission on Myanmar's 2019 report [PDF], alongside documented human rights abuses, past online misinformation campaigns and incitement of violence by the the Myanmar military, or Tatmadaw, who seized power in a coup on February 1.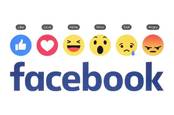 Facebook and Australia do a deal: The Social Network™ will restore news down under and even start paying for it
READ MORE
The Social Network™ says those past abuses, plus violent military responses to protests in Myanmar, and recent violations of Facebook's terms of service mean "the risks of allowing the Tatmadaw on Facebook and Instagram are too great."
Don't forget: Facebook admitted in 2018 it acted too late in Myanmar between 2013 and 2015 to stop the spread of hateful rhetoric on its platform that incited incredible violence towards Myanmar's minority Rohingya Muslims.
This latest action comes after the government ordered bans on Facebook, Twitter and Instagram, and drafted laws that allow them to collect customer data from telcos. And it comes amid internet outages that appear to have become a nightly occurrence.
Update: Internet has been cut in #Myanmar for the twelfth night in a row, with national connectivity falling to 14% of ordinary levels from 1 a.m. (local) as per the established curfew-style disruption pattern, severely limiting freedom of expression 📉

📰https://t.co/Jgc20OBk27 pic.twitter.com/Brl2mV3jZG

— NetBlocks (@netblocks) February 25, 2021
Facebook has of late increasingly shown a willingness to participate in political processes, taking a more aggressive stance on fake news during US elections, deleting President Trump's accounts, throwing its weight around in Australia and now declaring the Burmese Junta does not deserve a platform. ®