This article is more than 1 year old
New Nutanix CEO hints at mid-year product bundle launch
And reckons subscription acceleration means flat revenue is nothing to worry about
Nutanix's new CEO Rajiv Ramaswami has teased new bundles that make it easier to buy and implement more of the company's products at once.
Speaking to The Register after the tech biz announced flat revenue, but a surge in annual contract value for Q2 2021, Ramaswami said: "Customers like that our products are easy to operationalise and deploy, but we have a lot of products."
Customers are therefore asking for integrated packages, rather than buying products and knitting them together.
Ramaswami said Nutanix plan an investor day in June 2021 at which he expects to discuss details of this approach.
For now, he's pleased that the company yesterday posted Q2 revenue of $346.4m, of which $159.2m was billings measured by annual contract value (ACV). The company also revealed its annualised ACV run rate has hit $1.38bn.
That revenue figure was down $400,000 year-over-year, so effectively flat. But the quarterly ACV was up 14 percent and the annual number jumped 28 percent.
The newly minted CEO thinks it is best to judge Nutanix by ACV, because it demonstrates success selling subscriptions and once they ramp up, profit and revenue will follow.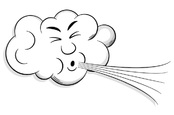 What a cluster-buck! Nutanix and Microsoft to swap licence credits under new Azure deal
READ MORE
Nutanix is so confident of this approach that it's shortening contract durations.
"We shortened contract terms because it drives better behaviour at Nutanix," he said. One of those improved habits is less discounting. More frequent chats about renewals are also cheaper to conduct than the messy business of finding new customers. Ramaswami said he also feels the need to frequently re-engage with customers means Nutanix needs to continue adding value to its products, as it did earlier this week with new anti-malware capabilities.
Ramaswami praised the performance of Nutanix's emerging products, for which ACV rose 100 percent year on year. He told The Register that before arriving at Nutanix he was not fully across the company's "Era" database and provisioning tool, which did especially well. He now rates it as important because "it allows us to move further up the stack and land mission critical workloads."
That such workloads tend to be the sort of things customers run for decades doesn't hurt.
Further focus on making Nutanix's stack a good choice for cloud-native applications and AI/ML workloads is also on the CEO's mind.
So is workforce diversity. Ramaswami said he's been pleased to find that Nutanix's workforce includes some who were there at the start. But he feels the company has now scaled to the point at which its start-up-era team needs new views.
"We should do a better job on all aspects of diversity. It is a talent imperative that has material results," he said.
Nutanix CFO Duston Williams offered guidance Q3, which he predicted would deliver ACV billings of $150m to $155m, representing year-over-year growth of between eleven and fifteen percent. Expenses should continue to decline, he said, which will be welcome because amid all the talk of bundles and ACV was a net loss of $287m for Q2. Ramaswami was unconcerned by that figure, saying Nutanix has both plenty of cash and the ACV-led plan to grow. ®