This article is more than 1 year old
Red Hat returns with another peace offering in the wake of the CentOS Stream affair: More free stuff
Approved open-source projects to get no-cost subscriptions (if they haven't already got one)
Red Hat today further extended its olive branch to open-source groups with another freebie of sorts: this time, Red Hat Enterprise Linux (RHEL) for Open Source Infrastructure.
The IBM-owned Linux distro giant will offer selected bodies free "RHEL subscriptions for any use within the confines of their infrastructure." By infrastructure, they mean things like build and continuous integration systems, and web and mail servers.
While definitely not aimed at individual developers – we'll get to that later – the program is "available exclusively to open source projects and other organizations that support the production of open source software." And what do those teams get? According to Red Hat, various bits and pieces, and perhaps some paid support for free:
These subscriptions will be self-supported by default, which provides full access to the Red Hat customer portal, knowledge base articles and forums, and also include Red Hat Insights, our proactive analytic tooling. We may also be able to offer no-cost support depending on the scope and nature of the organization.
Red Hat angered a raft of penguinistas at the end of last year with the announcement that the RHEL-tracking CentOS would become CentOS Stream by the end of 2021, and be derived from a development branch of RHEL. As Red Hat itself said, CentOS Stream is expected to be simply used to "test applications and workloads against the next release" of RHEL. That wasn't welcome news for people hoping to use CentOS in production.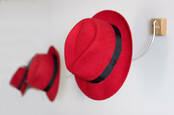 Kinoite: Immutable Fedora variant with KDE Plasma desktop on the way
READ MORE
Some fans of CentOS Classic, as we've decided to call it, are pinning their hopes on Rocky Linux, which emerged in the aftermath of the CentOS Stream controversy. This distro is "designed to be 100 per cent bug-for-bug compatible" with RHEL, and is expected to launch on March 31. Red Hat, in the meantime, has attempted to stem an exodus from CentOS by making some peace offerings.
In January, it upped the maximum production system count to 16 for the free RHEL subscription it offers to individual developers. It also allowed customers to add their programming teams to this individual developer program.
Now, seemingly as an olive branch to open-source projects disappointed by the CentOS Classic affair, Red Hat has offered documentation, forums, and the rest of its portal to those folks. You have to email Red Hat to be approved. The tech giant did point out that it "frequently" grants these sorts of community groups no-cost access to its inner sanctum, and this whole offering is an attempt to formalize that policy and apply it more consistently.
"We want to make sure," Red Hat's Jason Brooks said, "that those organizations engaged with open source have access to RHEL as they build and test the future of open source software."
It's a shame it has taken Red Hat two months since setting the cat among the CentOS pigeons to make this move which, while welcome, is basically nailing down an existing ad-hoc process. As a reminder, though Red Hat distributes free and open-source software, it charges subscriptions for access to its materials and support, though as demonstrated above, there are exceptions.
And in case you're wondering, Red Hat said it is going to keep Fedora around, "for driving leading-edge development of Linux operating system improvements and enhancements." ®