This article is more than 1 year old
TikTok to cough up $92m to settle data privacy sueballs over harvesting too much data
Or about five days of annual operating profit
ByteDance, the parent company of TikTok, has offered to pay less than $100m to settle multiple privacy class-action lawsuits in the US.
Last year, the China-based biz was hit with 21 sueballs filed mostly on behalf of children who used its trendy vid-sharing app, which is wildly popular among teens. It was alleged TikTok uses AI tools to collect and store biometric data of people appearing in videos hosted on the platform without obtaining their explicit consent as required by law.
Now, the software maker, which last year banked $7bn in operating profit, has agreed to settle [motion, settlement PDFs] the matter out of court by paying $92m to some 90 million fans covered by the class action. It did not admit any wrongdoing. Spread over that many people, the payout per user will be pennies, though the lawyers involved believe so few folks will actually bother to apply for the money that those who do could pocket hundreds of dollars each.
The offer has yet to be approved by a judge.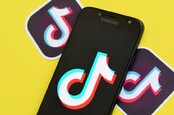 TikTok to be hit by a UK class-action-style lawsuit backed by the Children's Commissioner
READ MORE
The pile of lawsuits, filed across America, were rolled into one case before a federal district court in Illinois; the classes were divided into one covering those in the state and those elsewhere in the nation. It was claimed TikTok broke Illinois' strict Biometric Information Privacy Act. This law requires companies to obtain explicit consent to collect biometric data, including fingerprint and iris scans, voice samples, and photographs, from its users. Individuals are allowed to sue for damages or for injunctive relief if they believe their rights have been violated.
Documents [PDF] filed in one of the sub-cases in California, where TikTok has a US presence, claimed the app violated that Illinois law as it scans people's faces using facial-recognition algorithms for various reasons, including predicting their age, and providing animated facial filters on the app.
"TikTok fails to inform the app's users that their biometric data is being collected, captured, received, obtained, stored, and/or used by the app," the paperwork stated. "TikTok similarly fails to disclose what it does with that biometric data, who has access to that data, and whether, where, and for how long that data is stored."
A spokesperson for TikTok told us: "While we disagree with the assertions, rather than go through lengthy litigation, we'd like to focus our efforts on building a safe and joyful experience for the TikTok community."
The US government raised concerns that the collected data could be shared with the Chinese Communist Party, and the Trump administration – amid a tit-for-tat trade war with Beijing – attempted to ban TikTok for national security reasons. ByteDance was ordered to stop operating within the United States, or hand over its US wing to American entities.
Some businesses, notably Walmart Oracle, expressed an interest. The whole affair was paused after President Biden was sworn in last month. His administration said it will review the situation. ®