Users wail over neverending queue: Nope, not the supermarket. GitHub Actions is having a workflow wobble
Pinch, punch, first day of the month
Code automation stalwarts have endured a frustrating start to the week after GitHub Action began tottering this morning, taking a number of carefully crafted workflows down with it.
User problems were first reported at 9.44 UTC on 1 March, and a minute before the hour the Microsoft division admitted there was "degraded availability" for GitHub actions.
That degraded availability manifested itself for affected users as a neverending queue for jobs.
The outage comes on the eve of Microsoft's Ignite virtual shindig, where the company will doubtless be extolling the virtues of its cloudy product lines.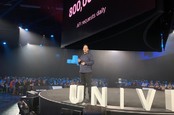 GitHub grabs a piece of the Actions: 'A project that will do for software development what we did for the pull request'
READ MORE
GitHub Actions popped up in beta form back in 2018, and an effusive Sam Lambert told The Register at the time that "we're about to ship a project that will do for software development what we did for the pull request." Presumably, however, that didn't mean "fall over into a gibbering pile of automation workflow code after a nudge in the nethers."
Things have not been going swimmingly for GitHub Actions in recent weeks. Its own status history shows the ups and (frequent) downs of the service. One might almost append an additional two letters to the traditional CI/CD: OB – Occasional Borkage.
Since these downtimes on Actions happen just about every week lately, I think you might need some automation for your automation...

— Or Hiltch (@_orcaman) March 1, 2021
At the time of publication, the problem appeared widespread. Users also expressed concern about what might happen once GitHub's service dragged itself back to its feet and those queued workflows resumed. One noted: "Since it can't be canceled, it may deploy to production randomly (once the service gets back online)," adding, "this is much worse then [sic] time-wasting."
The Register has contacted GitHub for an explanation of today's incident and asked why the last few weeks have proven so challenging for the service. We will update should an explanation be forthcoming. ®