This article is more than 1 year old
UK government may force online retailers to pick up e-waste from consumers
Future punters won't need to comb landfill for their bitcoin, we suppose
Britain's government is mulling a proposal from the cross-party Environmental Audit Committee (EAC) that would force online retailers to collect old electronics from customers for recycling.
Although this would theoretically limit the amount of old kit sent to landfill, and thus the amount of raw materials that need to be extracted to produce new products, it would also put online retailers on the same footing as their bricks-and-mortar equivalents.
Traditional retailers – like Currys PC World and John Lewis – that sell over £100,000 of electrical equipment each year are obligated to take back electrical waste from their customers, either in-store or through other means. Retailers without a physical presence escape this responsibility, although are asked to contribute in other (invariably smaller) means. While there are obvious environmental ramifications to this, the EAC fears the existing system has disadvantaged the already-struggling high street.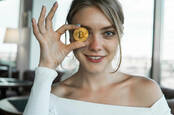 Attack of the cryptidiots: One wants Bitcoin-flush hard drive he threw out in 2013 back, the other lost USB stick password
READ MORE
Separately, the EAC mooted implementing a nationwide kerbside pick-up scheme that would allow consumers to discard of their old electronics without having to go to the local tip. Although some councils choose to provide this service (Liverpool, for example, runs a city-wide collection service called Bulky Bob), not all do.
There is some appetite within government to see this program expanded nationwide, with the cost borne by retailers, although it did raise concerns about efficacy. The government described council-run kerbside pick-up as "not always the optimal solution," with manufacturers and retailers potentially better positioned to recycle obsolete kit than councils. An alternative suggestion would see retailers obligated to provide more collection points, in more convenient locations.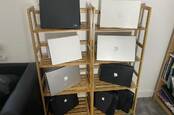 Need a new computer for homeschooling? You can do worse than a sub-£30 2007 MacBook off eBay
READ MORE
Recycling is preferable to landfill disposal, yet it's almost always better to repair or upgrade an older piece of kit, in order to extend its lifespan. With this in mind, the EAC proposed forcing vendors to slap products with an iFixit-style repairability score based on the design, availability of spare parts, and access to repair documentation.
France has already adopted a similar program as part of a broader right-to-repair overhaul, with Apple adding the independently-ranked scores to its local website earlier today on different product pages. Here one for le MacBook Air.
This, EAC argued, would incentivise vendors to build products with long-term repairability in mind. Further incentives could come in the form of reduced e-waste fees for those making fixable and upgradable hardware. Although UK government is planning to introduce a similar repairability score scheme for white goods and televisions later this year, it signalled a willingness to extend the program to a greater number of consumer tech products.
In a statement, the chairman of the Environmental Audit Committee, Philip Dunne MP, said: "Levelling the playing field for online giants and physical retailers in the take-back of e-waste is important if we are to cut down on the amount of e-waste disposed of incorrectly. We need to make urgent improvements to the reuse and recycling of such products, and I am pleased that the government has recognised the role online retailers and marketplaces should play in taking increased responsibility for the e-waste streams they help generate.
"It is also reassuring that the Environment Bill could pave the way for better labelling on the recyclability of products and informing consumers what components have been recycled. As the Bill's passage through Parliament has been delayed, it may be some time until we see products on shelves giving this detail. It is important that the government keeps up the pace towards this goal," he added.
Dunne expressed concern that Westminster had failed to address the committee's recommendations on the recycling of precious metals from e-waste, which he said are vital to the country's growing green tech sectors, and thus its transition to a zero-carbon economy.
"The government has failed to acknowledge the importance of extracting precious metals from old electronics, dismissing the Committee's finding that weight-based targets are insufficient to ensure the extraction of many of these light metals. These metals, including tungsten and cobalt, are crucial in the manufacture of wind turbines and solar panels – and their continued supply is therefore vital to making net zero Britain a reality. But we are at serious risk of creating supply shortages if we fail to retrieve these rare materials from old devices," he said.
These concerns were echoed by Tanya Sheridan, head of the Policy and Evidence team at the Royal Society of Chemistry.
"Although the government's response includes some helpful plans on improved labelling and repairability, it falls short in several areas. We are disappointed it has rejected a recommendation for targets on the recovery of critical raw materials (CRMs) and retaining value from old electronics," she said.
"Many of the materials in these – such as gold, tungsten, indium, lithium and cobalt – are used in electronics, but they are also particularly important to the UK's low-carbon ambitions as they are crucial for use in wind turbines, solar panels and car batteries. It is therefore vital that we secure a sustainable future for these materials as a matter of urgency." ®