Azure and AWS expand their cloudy Asian boot-prints
Japan doubles up for AWS, Indonesia warms up for Microsoft as Alibaba and Google lie in wait
AWS and Microsoft have expanded their Asian cloud presences.
AWS yesterday announced that its presence in the Japanese city of Osaka was upgraded from its previous status as a mere Local Region to become a standard Region. The change means that Osaka now house three Availability Zones, rather than one.
The cloud colossus says the new Asia Pacific (Osaka) region will also offer more services than were previously available, plus new prices.
The region is AWS' 25th worldwide, second in Japan and ninth in the Asia Pacific.
AWS has plans for a tenth region in Indonesia. And Microsoft last week announced plans to join it there with a new Azure region.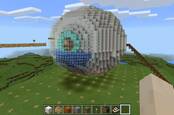 Indonesia starts taxing Minecraft, Skype, Zoom and Twitter
READ MORE
Microsoft's announcement says its Indonesian presence will include multiple availability zones but didn't specify how many will be in place or when the facility is expected to be up and running. That's a sin of omission it shares with AWS, which announced its Indonesian intentions in 2019 and is yet to deliver. AWS even said its Indonesian effort would be its ninth region in Asia, a slot Osaka now fills.
Microsoft's announcement comes after it took a stake in Indonesian e-tail giant Bukalapak and said it would migrate the company from Google's cloud to Azure.
Speaking of Google: its cloud already runs in Indonesia. So does Alibaba Cloud: China's top hyperscaler-for-hire has two data centers in the world's fourth-most-populous nation, will launch a third this year, and considers all of South-East Asia its best growth market. ®