This article is more than 1 year old
That's a bit harsh: Lenovo adds 2 new toughened boxen to ThinkEdge edge computing line
Feeds growing market for edge kit with gear rated for temps below freezing
Lenovo has updated its edge computing hardware portfolio, adding two rugged compact machines to its ThinkEdge line-up.
The ThinkEdge SE30 is a ruggedized bit of kit, intended for harsh industrial environments. Under the hood, there's a choice of 11th Generation Intel Core i5 vPro chips, with up to 16GB memory and 1TB storage.
In addition to wired and wireless connections, there's also the option to whack in a 4G or 5G modem. Per Lenovo, the kit can chug along in temperatures as cool as -20˚C, up to 60˚C.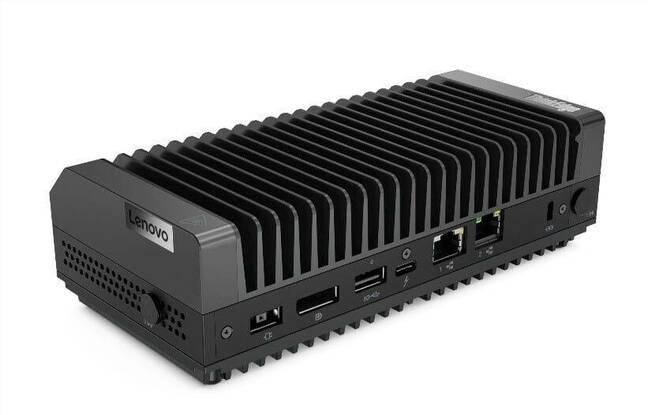 ThinkEdge SE30
Intended for more taxing industrial tasks - including heavier processing workloads, such as collating and sifting though data from distributed IoT kit – the ThinkEdge SE50 has an 11th generation i7 or i5 vPro processor, with up to 32GB RAM and 2TB storage.
In addition to the usual I/O, the box comes with some of the less common serial connections found with industrial kit. The 2-litre box can chug along in temperatures between 0˚C and 50˚C, and is hardened against foreign bodies with an ingress protection rating of IP50. This denotes "partial protection" against any dust that might damage the internal components. Any level of waterproofing protection, however, is conspicuously absent.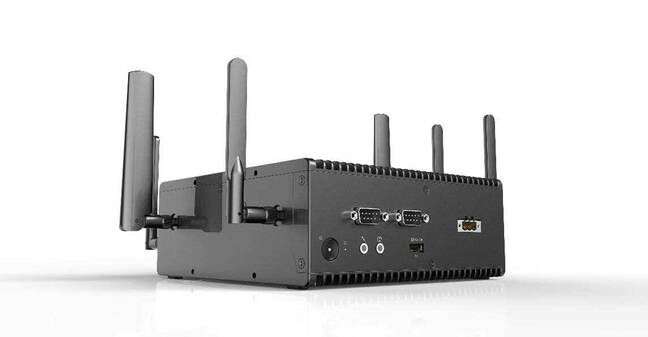 The SE50
Both machines use a fan-less design, which makes sense given the harsh environments they're designed for, although it doesn't bode well for performance. Without a fan to drive air and dissipate heat, punters can expect to encounter some degree of thermal throttling.
Edge computing is a paradigm that sees complex computational tasks – like data analysis or cloud gaming – performed as close to the "user" as possible. By running these tasks closer to the source or consumer, rather than in a vast air-cooled Amazon data centre, you reduce latency.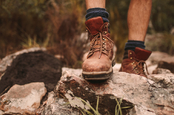 Rover, wanderer, nomad, vagabond: Oracle launches rugged edge-of-network box for hostile environments
READ MORE
While most data typically gets crunched in a traditional data centre, that could eventually change. The 5G network spec has been touted as a major driver behind this, particularly in the spaces of industrial and agricultural IoT, thanks to its lower latencies when compared to previous generation mobile standards.
In 2018, Gartner predicted almost 75 per cent of enterprise data would be created or processed at the edge. Separately, IDC expects spending on edge computing to reach $250.6bn by 2024.
The ThinkEdge SE30 and SE50 will be available in selected markets by mid-2021. It goes without saying that Lenovo isn't the only cowboy at this rodeo, with HPE plying its own EdgeLine hardware. The new kit is certified by all edge ISV and cloud service provider platforms including AWS Greengrass, Microsoft Azure IoT and IBM. ®