This article is more than 1 year old
Japanese bank botched data migration, which somehow turned its ATMs into card-eating monsters
Online banking and thousands of machines went offline while the mess was cleaned up
Japan's Mizuho Bank has apologised after data migration work turned its ATMs into card-eating monsters, prevented customers from withdrawing their cash and impacted online banking.
"The system malfunction that occurred on Sunday morning, February 28, was found to be caused by a failure in the data migration work for time deposit transactions," says the Bank's apology.
Whatever caused the failure appears to have been pushed into production and led to the Bank's ATMs "eating" customers' cards. Tweets like the ones embedded below describe the ensuing chaos.
⚠️All Mizuho bank ATM in Japan are going through a huge bug and swallowing cards ⚠️
People who got their cards swallowed have to wait next to the ATM but Mizuho staff are overwhelmed and not showing up so. Customers have put warnings on ATMs.
Call centers are also panicking. https://t.co/KY1oalcpbn

— AmélieMarieinTokyo (@AmelieinTokyo) February 28, 2021
Mizuho Bank operates over 5,000 ATMS, around 80 per cent of which were offline on Monday. Internet banking was also unavailable for a time.
Service was restored to most of the machines by Monday afternoon.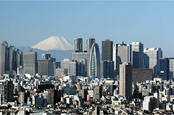 Tokyo Stock Exchange lets CEO resign to atone for October outage, other execs take pay cuts and rebukes
READ MORE
The incident has left the bank with egg on its face and the task of returning an unknown number of customers' cards and passbooks. Yes, passbooks: Japanese banks still offer passbooks and local ATMs can use them alongside cards.
Lest you think Japan's ATMs never escaped the 1970s, some local machines also employ veins in the finger or palm as a biometric identifier.
Mizuho Bank's president has apologised for the incident and the Bank said it will work with customers to refund any fees they incurred due to the incident. The Financial Services Agency, Japan's banking sector regulator, has asked for an explanation of the incident. ®