SAP tells investors it plans to make €5bn RISE up into its clouds with lift and shift push
You may be interested in tech, but backers want to know about revenue 'multipliers'
SAP aims to convert €5bn in revenue from support and software licences into cloud subscriptions over the next five years, according to the German software giant's CFO.
Speaking to investors on a conference call with Morgan Stanley, Luca Mucic fleshed out how the so-called RISE with SAP programme, designed to "lift" on-premises users to the ubiquitous fluffy computing model, would affect its finances.
"We are roughly calculating that over the course of the next five years, we will probably see round about €2.5 billion in software support revenues migrating to cloud subscriptions, and probably a similar amount over the next five years of software licences that otherwise would have been signed-in the traditional license model," he told a Morgan Stanley Technology, Media and Telecom Conference Call.
RISE with SAP is a service, software and hosting offer which can involve a lift and shift of an existing application portfolio to the cloud, a bit of process analysis, migrations to the latest HANA-backed version of the software and a lot of business process change. The process comes with caveats, such as users possibly no longer wanting a single source of enterprise truth, as already discussed on The Register.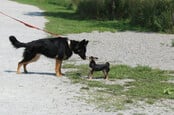 Customers in 'standoff' with SAP over 2025 end of support for Business Suite: Who'll blink first?
READ MORE
'A customer that has finalized their migration completely ... to RISE will roughly pay twice the amount of existing maintenance'
SAP has its motives for pushing the cloud transition – and they extend beyond wanting to seem the sparkly cloud company embodied by the likes of Salesforce and Workday. As Mucic has pointed out previously, the shift gives the German vendor a greater "share of wallet" among customers.
"We ultimately are expecting that a customer that has finalized their migration completely [and] have their entire on-prem estate to RISE, will roughly pay twice the amount of existing maintenance," Mucic said.
Customers taking the RISE will no longer have to buy on-premises software so they get more for their money than just maintenance. Even so, over a five-year period, SAP still expects to double its revenue through a "cloud multiplier", in which a €1m in perpetual licences can be converted into €450,000 in subscription annuity, and therefore roughly 2.25 times what SAP would have got from licences alone, Mucic said.
If all this may seem a good deal for SAP and its investors, while leaving users scratching their heads wondering how their licences and maintenance fees add up and convert to the cloud, SAP has made assuring noises that customers will not be worse off. In fact, they would be better off as the total cost of ownership would be lower in the cloud.
Average TCO to customers would fall 20 per cent, said Mucic, repeating the claim made at the RISE launch. This would come through due to "the shift to public cloud infrastructure, and due to the benefits of taking advantage of the bundled offering," he said.
Meanwhile, as customer contracts would only be with SAP, which would subcontract to SI and cloud providers, customers could look forward to "simplified IT governance" or "one throat to choke," as he put it.
On top of that, users could look forward to "transformational benefits" that come with its latest application suite and cloud computing. Whether or not customers can try to book those benefits now is up to them. Regardless, SAP is making it clear to its investors what RISE really means to its revenue. ®