This article is more than 1 year old
9 years after SpaceX strode into Texas village, Elon Musk floats name change for Boca Chica: 'Starbase'
If he said it on Twitter it must be all above board, right?
Cryptocurrency enthusiast Elon Musk has attracted scorn after floating the idea of changing the name of Boca Chica, Texas, to "Starbase."
The village, established in the late 1960s, and formerly known as Kopernik Shores, is the south Texas launch site of Musk's private space exploration company, SpaceX. The firm first announced its plan to start construction there in 2012 [PDF].
Authorities in Cameron County, where the village is located, noted an approach (PDF) by SpaceX regarding the incorporation of Boca Chica into the City of Starbase, Texas, but in a statement Judge Eddie Treviño Jr said: "If SpaceX and Elon Musk would like to pursue down this path, they must abide by all state incorporation statutes."
Indeed, just casting random spurtings to the wind via social media doesn't necessarily mean things will stick to the wall, no matter how many billions one may be worth.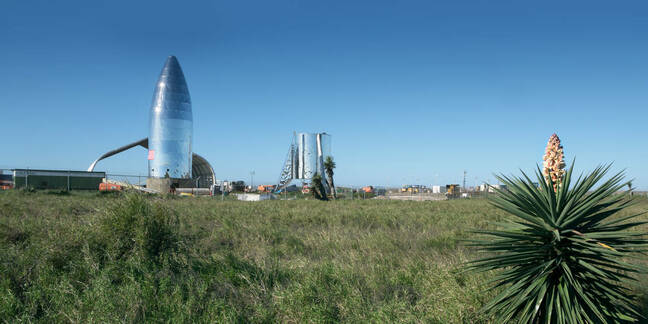 Click to enlarge
"Sending a tweet doesn't make it so," Treviño said in an interview, reported by Bloomberg.
SpaceX has form in making up the law as it goes along, appearing to cheerfully ignore international agreements when it comes to space travel and Mars.
Starbase also seems, right now, to be an inappropriate moniker for the place, judging by Musk's past record with Starship testing. Maybe "Explosionville" or "Boomtown" might be more apt given the fate of the prototypes tested thus far.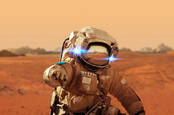 SpaceX small print on Starlink insists no Earth government has authority or sovereignty over Martian activities
READ MORE
The next prototype, Starship SN10, could take flight as soon as today, a test that we hope will result in a successful launch and landing rather than a scattering of shiny metal fragments over the test area.
SpaceX intends to use the monster Starship rocket (and matching booster) for jaunts as far afield as the Moon and Mars once engineers have ensured the hardware remains intact.
As well as its site in Boca Chica, the company tests rockets at McGregor, Texas. Meanwhile, Musk's electric car maker, Tesla, is also in the process of constructing a Gigafactory in the state. Musk himself announced plans to up sticks and move to the Lone Star State late last year.
While some of Musk's proclamations on Twitter have coincided with movements in the financial markets, his rockets have been faring less well. The booster used for the most the recent Falcon 9 launch suffered a rare failure during its return to Earth (although the Starlink payload was safely delivered to orbit) and the next Starlink launch has been beset by scrubs.
Still, with all that SpaceX cash flowing into Texas, and the impressive cadence achieved in Starship construction and testing, perhaps "Boomtown" is not such a silly name after all. ®