IBM settles £36m Direct Line insurance platform project lawsuit, after claiming Teradata tried to usurp its spot
Terms of deal not disclosed as Big Blue insists it wasn't wrong, but merely didn't follow design standards
---
British insurer Direct Line has settled with IBM over a High Court case it brought against the firm for £36m in which it had alleged that Big Blue fatally bungled a far-reaching Agile methodology-based insurance platform IT project.
Direct Line's 2014 Best for Customer (B4C) project (originally Project Emerald) was supposed to result in the business acquiring a new software platform on which to base its insurance operations. Instead, it alleged in court documents seen by The Register, that IBM cocked it up so badly the project had to be abandoned and restarted from scratch.
The case was settled on 11 February, according to court records reviewed by us. Terms of the settlement were confidential.
Direct Line wanted its B4C project to replace two existing mainframe-based systems: its Universal Insurance System and Visual Product Modelling System. The new setup was supposed to include an enterprise data warehouse (EDW) powered by Teradata's Database 14 product, as well as a workstream for migrating data from the old system to the new, which was titled Extract, Transform and Load (ETL) and powered by Informatica's PowerCentre suite.
None of this, according to Direct Line, went to plan. In filings made last October, Direct Line told the High Court:
IBM's work (which it had contemporaneously presented in the second half of 2015 as ready for Systems Integration Testing and therefore ostensibly fully designed and developed) contained extensive and material issues in both design and execution that should not have been present at that late stage of development. Its work was materially defective, not simply incomplete.
Further, when the EDW work became bogged down in delays, Direct Line said it told IBM to "assign resources to identify and resolve" lengthy ETL loading times – only to allege that IBM "had no one suitably qualified available."
Direct Line also accused IBM of "increasing complexity and the associated cost of ownership" by deviating from Teradata's Financial Services Logical Data Model (FSLDM) in the EDW's design: "IBM had been creating new entities where the FSLDM already contained appropriate structures. Moreover the model had been extended by copying and pasting in an undisciplined and undocumented way corrupting the design integration layer and making the EDW difficult to populate, maintain and understand."
For its part, IBM denied its FSLDM deviations were anything bad, telling the court in its defence filings that FSLDM was not "capable of being used by [Direct Line] without customisation" unless the insurer "was prepared to make significant changes to the way in which it stored and processed data."
IBM also made this statement in its defence:
It is denied that [Direct Line contractor] Bluesmith [Information Systems] expressed the opinion that IBM had failed to 'properly' observe Teradata database table design standards as alleged in sub-sub-paragraph 36(3)(h). Bluesmith merely noted that 'There are table design standards that have not been followed.'
' Teradata may have had a different view from that of IBM's experts'
IBM's lawyers also suggested that Big Blue techies knew Teradata's EDW product better than Teradata itself, telling the court: "That Teradata may have had a different view from that of IBM's experts as to how best to build the EDW did not and does not mean that IBM was wrong and/or in breach of any contractual obligation."
On top of that, they also claimed Teradata "had a vested interest in finding fault with IBM's work" because the database firm was hoping "to take over the development of the EDW from IBM."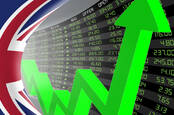 Forget GameStop: Keyboard warriors and electronic trading have never mixed well
READ MORE
This may or may not have been a statement made by lawyers with 20:20 hindsight; in March 2016 Direct Line ordered IBM to hand over "all of the source code for the ETL and EDW undergoing development or component integration testing" and contracted Teradata to fix the EDW.
As for Direct Line, IBM said its erstwhile customer "was responsible for ensuring timeous provision to IBM of functional requirements, data requirements, data specifications, mapping rules and data extracts," adding that the insurer brought the project's collapse on itself as a result: "Many of the matters now alleged as a failure on the part of IBM to adhere to Good Industry Practice were a direct and inevitable consequence of a failure on the part of DLIS [Direct Line Insurance Services] to discharge such responsibilities adequately."
When asked for comment on the ending of the case, an IBM spokeswoman would only say: "The proceedings between DLIS and IBM have been settled on confidential terms."
Direct Line has yet to respond to The Register's request for comment.
The case is similar to one that went all the way to judgment recently, between IBM and Co-Op Insurance. ®
Similar topics
Narrower topics