The classic hits keep coming from IBM: z/OS set for big update in September
Mainframe operating system to get more AI, hybrid cloud cred, expanded coprocessor support
IBM has teased a significant update to its z/OS mainframe operating system.
A preview of z/OS 2.5 appeared on Monday and represents business-as-usual for Big Blue, which announced previous point releases for the OS in late February 2019 and 2017.
As with almost everything IBM does these days, the focus is hybrid cloud, application modernization, and AI. Big Blue said the new release will therefore "continue to drive performance and ease of use for z/OS Container Extensions (zCX)."
Transparent Cloud Tiering and Object Access Method cloud-tier support will be among enhancements that improve the operating system's ability to use cloud storage. "z/OS usage of Cloud storage would be designed to reduce capital and operating expenses with data transfer to hybrid cloud storage environments for simplified data archiving and data protection on IBM Z," the preview document states.
AI enthusiasts have been promised "native z/OS solutions providing AI capabilities that would be tightly integrated with z/OS workloads" plus "z/OS Container Extensions that broadly expand the AI libraries and tools ecosystem, including, but not limited to, technologies such as TensorFlow and ONNX." Also in the pipeline is "guidance and content …. focused on accelerating the path to adoption of AI technology."
Improved coprocessor support gets plenty of mentions, with IBM keen to point out it will relieve Z-series machines' CPU cores of some processing burdens.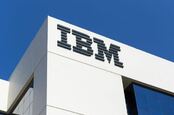 IBM teases new AIX release – the first since 2015
READ MORE
Mainframe users don't mess with their machines lightly. IBM has therefore improved the automated upgrade processes for the lift to version 2.5 and announced it will ship the relevant tools "as part of the z/OS product deliverable and include IBM service and support."
The new OS will also be the last to support the batch-processing tool JES3 and the z/OS Global Mirror asynchronous replication tool.
IBM advises that the full version 2.5 release should be available in September 2021. To download it, users will need to have moved beyond TLS 1.0 and 1.1, as the venerable company will deprecate those ancient crypto protocols from its software download service on April 30, 2021.
News of the z/OS upgrade comes after IBM also announced a major AIX update and a private cloud based on its POWER-powered servers and Red Hat platform. ®