This article is more than 1 year old
TPG buys Thycotic, immediately merges it with Centrify to create ~$230m access management monster
Product consolidation roadmap? Not yet. But all involved say the combo will work out just fine
Private equity group TPG has acquired security vendor Thycotic and announced it will merge it with another recent acquisition, Centrify.
TPG in January announced its intention to acquire a majority stake in privileged access management (PAM) vendor Centrify from fellow private equiteer Thoma Bravo. Both parties were too polite to discuss the amount of money that changed hands in that transaction.
TPG was also shy about Thycotic, but numerous reports say it will cost.
We can say with certainty that Thycotic will be merged with Centrify because TPG said so in a canned statement.
"The combination of Thycotic and Centrify creates a leader in one of the most important and strategic sub-sectors of security software," said Tim Millikin, a partner at TPG Capital. "Identity security is mission-critical to any organization's cybersecurity infrastructure and is becoming even more essential in a deeply interconnected world constantly under threat of cyber-attacks. TPG has long believed that this sector is poised for rapid growth and we believe this new company will drive the adoption of this essential software."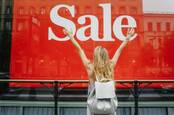 Capita finally finds buyer for education software biz, private equity Montagu to pay £400m
READ MORE
Thycotic's annual revenue is thought to be approximately $120m and Centrify about the same, giving the combined companies the chance to muscle up against larger PAM players like BeyondTrust (nearly $300m) and CyberArk ($460m).
Centrify CEO Art Gilliland will lead the new company. Thycotic CEO James Legg gets to be president.
"Every company is currently facing sophisticated adversaries who take advantage of the complexity of operating in the cloud and work-from-home," Legg said in the canned statement."Thycotic and Centrify together will help companies navigate this new environment with an innovative and intuitive product suite, backed by some of the most experienced operators in the identity security sector."
TPG has acquired rather a few security companies of late, splashing approximately $2 billion of equity across firms like Digital.ai, Expanse, McAfee, Onfido, Tanium, Wind River, and Zscaler. ®
Editor's note: A spokesperson for BeyondTrust has been in touch to say the business's 2020 revenue was "approaching $300m" as opposed to $140m as first reported. We're happy to clarify our coverage.