This article is more than 1 year old
Hong Kong teases tech to track residents as they move past QR codes
In response to complaints about the time taken to scan, not concerns about privacy
Hong Kong's secretary for innovation and technology Alfred Sit has said the Territory is working on a technology that somehow passively scans QR codes.
Hong Kong has introduced an app called TEXT "LeaveHomeSafe" that can be used to scan QR codes placed on thousands of venues around the former British colony. Residents are encouraged to scan the QR codes so that authorities can learn if their visits coincided with the presence of a COVID-19 carrier. In that unfortunate circumstance, users are notified and told to get tested and isolate.
So far, so sensible, and not vastly different to other schemes around the world.
But Hong Kong's app has problems. For starters, locals also have very good reason not to share any details of their movements seeing as China this week charged 47 pro-democracy activists with subversion under new national security laws that limit democratic freedoms.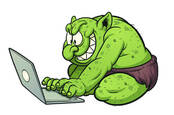 Doxxing nixed by Hong Kong courts, again
READ MORE
Secretary Sit, in a radio interview the Territory's government saw fit to partially transcribe, said some residents also just find it's too time-consuming to scan QR codes.
His solution? According to the transcript: "We are exploring with the University of Hong Kong and other universities like the Hong Kong University of Science and Technology, to provide some sort of system so that we can have automatic scanning, and we need not stop and scan the QR codes."
"When you pass by the QR codes with the new device provided, they can then automatically log some sort of information to your phones to record your travelling history."
No explanation has been offered for the scanning technology or what was meant by "the new device".
Sit did, however, say that he's open to having QR codes in the Territory's famously well-used subway system, which has been pointed out is a big blind spot for the contact-tracing service. ®