Extended lockdowns to fuel 'strongest growth on record' for PCs into EMEA for Q1
Partly chalked up to someone applying a plunger to the supply chain blockage
The prospect of a return to office-based work as vaccinations increase has done nothing to dampen PC demand, with IDC forecasting double-digit growth for traditional consumer and business computing devices in Q1.
Shipments into EMEA channels are expected to grow 39.1 per cent year-on-year to 94.65 million, the analyst haus has predicted. Though inventory turns in the current climate are rapid, due to ongoing shortages, so those boxes won't sit in warehouses for long.
Commercial PCs sold to distributors in Western Europe, specifically, are expected to jump by a quarter, driven in part by a major backlog from education customers. Affordable devices – particularly in the Chromebook segment – remain in short supply, with Lenovo reporting a global 3 million unit backlog in August 2020. Other vendors, including HP and Dell, have also struggled to meet the frenetic demand from school customers.
Vendors are expected to release 40 new Chromebook models this year, with Google planning a major education-focused update to Chrome OS for later this month.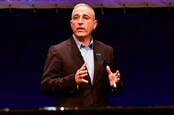 Now that we're emerging from COVID-19 hell, who's ready for some on-prem IT, asks on-prem IT giant HPE
READ MORE
On the consumer side, IDC said it expected to see 60.5 per cent growth across all form-factors in Western Europe for the first three months of the year. Shipments of desktops – which steadily declined in the decade between 2010 and 2020, according to Canalys – were forecast to grow by 21.6 per cent in first quarter, which IDC attributes to a rise in PC gaming.
Notebooks shipments are slated to grow 70.2 per cent year-on-year. Remote working and education were hinted as driving factors, with households increasingly kitting out each member with their own machine.
Demand still there - supply.. not so much
Part of Q1's growth estimate was attributed by IDC to lockdown, with PC analyst Simon Thomas noting: "As lockdown durations continue beyond the expectations of many, the unprecedented demand for personal computing devices continues in parallel."
"Demand for PCs has not slowed down," said Nikolina Jurisic, senior research manager at IDC EMEA, "On the contrary, it continues to be very strong across all commercial sectors as well as in the consumer space in reaction to pandemic. Constraints in the supply chain are a contributor to the ongoing backlog, which continues to cause delay in volume shipments and is contributing to a very low-inventory cycle in the channel. Extensive PC backlogs created in 2020 will land in the current year, driving additional growth."
Lenovo said weeks ago that channel inventories were at record lows, perhaps one third of their typical volumes, because demand just kept outstripping availability.
Still, the good times might not last forever. Across the whole EMEA region, IDC said it expects 94.6 million shipments of traditional PCs this year. By 2025, it expects that to dip to 86.5 million units: of the segment, it reckoned only the convertible and ultra-slim categories would enjoy any growth (with 4.3 per cent and 2.2 compound annual growth respectively).
IDC predicted deeper slides as happening in the traditional notebook and traditional desktop categories. It claimed the notebooks would slide from over 25 million units shipped in EMEA in 2021 to just 15.4 million in 2025 - going from a 26.5 per cent slice of the traditional PC pie to just 17.8 per cent. It saw desktops, meanwhile, slipping from 15.678 million EMEA shipments in 2021 to 12.173 million units in 2025.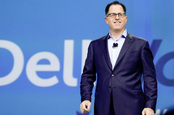 Bloody Dell! The humble notebook made the difference between a crappy fiscal 2021 and a good one
READ MORE
Take this as you will. PC market forecasts published prior to the pandemic were spectacularly pessimistic, and suggested a year-wide decline for the sector. In February 2020, IDC suggested global PC shipments could fall by 9 per cent, ironically citing COVID-19 as a factor. The inverse ended up being true as PCs became the centre of the way people work, learn and play from home.
To be fair to IDC, the sequence of events went like so: Less than two weeks after IDC made its initial forecast, the WHO declared COVID-19 to be a global pandemic. Not long after, nations began locking down their economies, issuing stern orders to remain at home.
PC sales subsequently went through the roof.
A lot can happen in five years. As the saying (almost) goes: if you want to make the gods laugh, tell them your plans for the PC market. ®