This article is more than 1 year old
Royal Navy and Air Force get low-code bridge in UK military recruitment saga
We don't want to take 'first past the post' candidates, says contract award notice. Ahem
Perhaps learning from the not-insignificant errors attributed to the Army's efforts at recruitment IT, the UK's Navy and Air Force have decided to farm out development of their systems with the award of a £9.5m contract to low-code software specialist Pegasystems.
A contract award notice said the Royal Air Force and Royal Navy were naming the supplier to build a no-code/low-code "applicant support tool" with reporting analytics to help with the hiring of personnel.
The plan is to "provide a more efficient recruitment operating model; enhance the recruiter's experience; improve the candidate's experience; remove the need for local off-system candidate tracking tools; and introduce new capabilities such as ranking candidates across all careers offices in a single merit order list to allow selection of the best available rather than taking 'first past the post'," the notice said.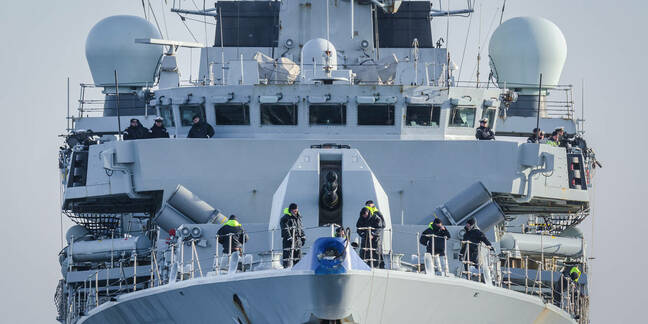 Crew aboard the HMS Westminster Type 23 frigate in 2018
The call-off from the G-Cloud Framework Agreement would result in a three-year deal for subscription fees and professional services.
The accompanying contract said data may be processed in AWS data centres in the UK but that no personally identifiable information would be stored in that cloud.
The Air Force and the Navy have access to the much-troubled Defence Recruiting System, the result of a 2011 £1.3bn deal with Capita, but the low-code platform could also address legacy systems.
Capita's Recruitment Partnership Project (RPP) for the Ministry of Defence went live in 2017, riddled with bugs and missing critical functionality, leaving recruits unable to register.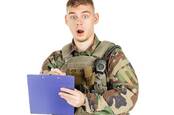 What's the price of failure? For Capita, it's a £140m extension to its MoD recruiting contract
READ MORE
In 2019, MPs described the British Army as naïve for signing the deal.
The Royal Navy and Royal Air Force were also affected by the glitches, but to a much lesser extent, losing around 150 and 84 recruits respectively since November 2017, according to a report from spending watchdog the National Audit Office.
Nonetheless, Capita has been awarded a two-year contract extension worth £140m, set to start in March 2022.
Now the UK armed forces are tendering for a new system set to be worth between £1bn and £1.75bn including a transition period, a seven-year contract and an optional three-year extension.
In October last year, the government launched its second effort to bring together military recruitment in the UK. The new model, set to be in place from 2024, would help ensure that the quantity and quality of candidates meet the needs of all three services, while providing a clearer route for people looking to join the armed forces, the government said at the launch of the Armed Forces Recruiting Programme (AFRP).
"All three services are looking to transform their recruiting operations over the next 2 to 5 years and have given commitment for alignment and coherence by March 2024," it said.
Meanwhile, Capita marches on undeterred. After the British Army renewed a contract that retained Capita at the heart of its recruitment services, the outsourcer snaffled a £1bn deal to provide training services for the Royal Navy and Marines. ®