This article is more than 1 year old
Blizzard brain: Snowflake doubles revenue. Market takes a look, goes slushy
High-growth hungry investors worrying you? Try hyperscalers!
Snowflake has more than doubled its annual revenue in the last year but investors seem unimpressed with the $33bn IPO company's efforts.
The firm reported revenue for its fourth quarter of fiscal '21, ended January 31, of $190.5m, representing a 117 per cent year-on-year increase for the crown-claiming cloud-native data warehouse company. Similarly, annual revenue hit $592m, a 124 per cent increase on fiscal '20.
However, operating losses hit $200.3m for the final quarter 2021, a considerable jump from $85m a year earlier. And annual operating losses reached $544m, up from $358m.
Despite the company still very much investing and expanding following last year's flotation, shortly after which Snowflake was worth an eye-watering $120bn, Frank Slootman, chairman and CEO, said the annual cash burn had been cut by 64 per cent. At the same time, the firm had implemented operations that would help it show more profitability, he claimed.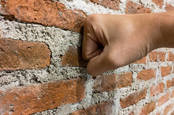 Rude awakening for SaaS giants Salesforce, Workday as both find 20% growth isn't good enough for market
READ MORE
New initiatives included a vertical industry focus for sales, marketing, alliances, and product and services teams. Meanwhile, it would strive to sell higher up the management food-chain, Slootman said.
"We have long sold almost exclusively on architectural distinction which has served us well and we will continue to do so in situations that warrant it. But our large enterprise focus has informed an evolution to a go-to-market motion that is industry-specific and outcome-oriented," he said.
Still, a week after the market was underwhelmed by high-growth companies including Workday and Salesforce, Snowflake shares fell about 9 per cent to the end of trading yesterday.
Snowflake was founded in 2012 with patented multi-cluster technology and separation of storage and compute, which the company says makes scale up and down a cinch. Since then, most cloud data warehouse systems have separated storage and compute.
Snowflake has enjoyed the attention of investors hungry for high growth opportunities. But the coming year will see it tested by cloud hyperscalers with deep pockets and large R&D departments looking to ramp up their own cloud-native data warehouse services. Meanwhile, incumbent data warehouse players such as Teradata, IBM Netezza and Oracle have their own cloud products and entrenched user bases among the world's largest companies – and they may prove to be stubbornly resistant to making a shift. ®