This article is more than 1 year old
Facebook decommissions 185 accounts run by Thai military
It's not that they lied (which looks likely), it's that they all lied together, says spokesperson
Facebook has for the first time deleted accounts associated with the Thai government due to "coordinated inauthentic behavior".
The crackdown has removed 77 individual Facebook accounts, 72 Facebook pages, 18 Facebook groups and 18 Instagram accounts.
The accounts had a collective 703,000 followers, the Facebook groups had a collective 100,000 members and the Instagram accounts had amassed 2,500 followers. They'd collectively spent $350 on ads.
Some accounts were explicitly associated with the military and others were fake accounts purporting to be residents from southern Thailand. Facebook believes the accounts were driven by the Thai military's Internal Security Operations Command
Southern Thailand's population is mainly Muslim and Malay, in contrast to predominantly-Buddhist population across the rest of Thailand. Residents in the region have fought 15 years of insurgency, resulting in around 7,000 deaths.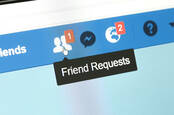 Pakistan calls on Facebook to extend holocaust denial ban into Islamophobia crackdown
READ MORE
"This network posted primarily in Thai about news and current events including content in support of the Thai military and the monarchy, calls for non-violence, regional COVID-19 updates, alleged violence by the insurgent groups in southern Thailand, and criticism of separatist and independence movements," Facebook wrote in a report [PDF] detailing suspicious behaviour observed in February of this year.
The removal of the accounts was due to dodgy behaviour, not just content, Nathaniel Gleicher, Facebook's head of Cybersecurity Policy, explained to newswire Reuters.
Thailand and Facebook have form. In August 2020 The Social Network™ blocked in-country access to a large group that criticized the Thai king.
However, Facebook has of late also appeared more willing to stand up to governments, as demonstrated by the removal of Donald J Trump's account in the USA, the Australian news SNAFU, and the blocking of military accounts in Myanmar. ®