This article is more than 1 year old
PayPal says developer productivity jumped 30% during the COVID-19 plague
Despite perils of 500PB data trove, 'microservices abuse' and need to rapidly bring Asian tech to the world
PayPal says it managed to deliver 30 per cent more features than usual during 2020, a year in which its teams worked from home.
In a promo interview with developer education outfit HackerRank, PayPal customer success platform veep Guru Bhat said that in late 2019 and early 2020 the company had decided to seek growth by focusing on emerging markets.
"And then the pandemic hits. Several of our sectors that were high-performing, like hospitality and travel, just grind to a halt. And as people start digitising, we realise that contactless payments are extremely important," Bhat said.
"For those of us in Asia, the QR code is ubiquitous. No matter where we go, we see QR codes for payments. But not so in several developed markets. So, what is taken for granted in APAC was not even available in several of our core markets.
"While it was always on our roadmap it was not slated for early 2020. It was a moon-shot initiative where we said we had to get it done super-quick. Six weeks later we had it enabled in 28 different markets and we have scaled it even further since."
Bhat said that in early 2020 the payment platform also developed products to support the USA's Paycheck Protection program, what he described as a "tremendous surge in charitable giving," and caught up to buy-now-pay-later outfits like Afterpay by creating its own "Pay in 4" offering.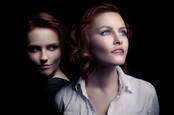 Apple, Microsoft, PayPal among 35 organizations compromised by evil twin dependencies attack
READ MORE
"Interestingly enough, with everybody working from home we have delivered 30 per cent more than we traditionally deliver in terms of products and features," Bhat said. While the veep acknowledged that in 2020 "people have way too much time and they don't do anything but work," he suggested PayPal's mission to make money more accessible spurred them to action.
Or maybe it was the fun of working at colossal scale: Bhat said the biz has 500 petabytes of historical data and has developed advanced AI and ML that scans transactions before, during and after they are conducted.
"We look at IP addresses, location, test for the possibility of collusion between vendor and customer," he said, and does so because the amount of fraud PayPal sees "would far exceed revenue" if it went unchecked.
However, working at that scale creates all sorts of challenges.
"We consider the architectural implications of drawing a healthy balance between modular system that works with microservices or being an abusive user of microservices that cannot cope with amount of east-west and north-south traffic we create."
Bhat said that kind of challenge "makes success harder to achieve but is also a motivator." ®