This article is more than 1 year old
Hacked LinkedIn post puts further pressure on Salesforce over attitudes to race in the workplace
SaaS pusher says it has locked up social media account after 'unauthorised access'
Near ubiquitous SaaS CRM pusher Salesforce got a rude awakening this week when its carefully curated image of a business addressing racial equality was shattered by its clearly hacked LinkedIn page.
"Black lives still f**king matter," read the message shortly before it was taken down, according to a report from CNBC.
A Salesforce spokesperson told CNBC that the company had been aware of unauthorised access to the social media account and "took action" to secure it.
The hack came as Salesforce's claim that it runs a workplace with good standards of racial equality came under the spotlight.
Last month, Cynthia Perry, a former Salesforce senior manager, posted a resignation letter which alleged she had been "gaslit, manipulated, bullied, and mostly unsupported" during her time at the company.
She said: "Salesforce, for me, is not a safe place to come to work."
The cloud application company did not respond to Perry's allegations directly, but a Salesforce spokesperson told The Register: "For privacy reasons, we can't comment on individual employee matters but equality is one of our highest values and we have been dedicated to its advancement both inside and outside of our company since we were founded almost 22 years ago."
Since Perry's departure, another Black woman has resigned from Salesforce, citing problems with its approach to race in the workplace.
Vivianne Castillo, a former manager in the company's research and innovation team, said in her resignation letter, also published on LinkedIn, that "Salesforce's culture is deeply broken."
Castillo added: "We can no longer hide behind out disingenuous marketing around equality or our pay-to-play diversity awards that don't prioritise experiences or voices of under-represented minorities."
She went on to allege that Salesforce's culture was "fuelled by manipulative marketing and anchored in little to no internal or external accountability when it comes to dealing with matters related to diversity, equality, and inclusion."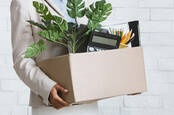 Salesforce likes to play the diversity nice guy in public – Black ex-employee claims the reality is quite different
READ MORE
The former Google UX researcher went on to accuse Salesforce of gaslighting on race, but also admitted the warning signs were there for all to see.
"To be fair, what should I have expected when at the highest level of this company we are gaslit into believing that we aren't engaging into cultural appropriation of Hawaiian culture," the letter said.
Salesforce's karma bothering CEO Marc Benioff is given to using the word Ohana for Salesforce employees. It means "family" in Hawaiian.
In a blog to mark Black History Month in February, the company said it had created a Racial Equality and Justice Task Force "to help drive systemic change in our workplace and community." It would be led by some of its "most senior executives and made up of employees at every level including leaders from our Black employee resource group."
"In the words of Dr Martin Luther King — 'out of a mountain of despair, a stone of hope' — we saw that in the midst of the darkness, the light became the way that people around the globe began to speak up and show up for racial equality. The conversations seemed to move past whether or not there was a problem — to how do we collectively solve the problem and create a better world," it added.
Currently, 3.4 per cent of Salesforce's US employees are Black or African American. That's against 13 per cent of the US population as a whole. ®