This article is more than 1 year old
UK monopoly watchdog launches probe after iOS app makers slam Apple software store's draconian T&Cs
The walls are closing in on the iGiant
The UK's antitrust watchdog has launched an investigation into Apple's app store after developers complained its strict rules are an unfair stranglehold and may break competition law.
"Millions of us use apps every day to check the weather, play a game or order a takeaway," Andrea Coscelli, chief executive of the Competition and Markets Authority (CMA), said in a statement on Thursday.
"So, complaints that Apple is using its market position to set terms which are unfair or may restrict competition and choice – potentially causing customers to lose out when buying and using apps – warrant careful scrutiny."
All iOS developers are subjected to a review process, in which Apple scrutinizes the app's contents, design, and capabilities. It also enforces specific rules, such as forcing developers to use Apple's in-app payment system. Cupertino then typically takes a 30 per cent commission in all financial transactions.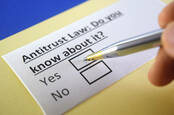 Digital trust-busting time? US lawmakers mull how to tame giga-corps Amazon, Apple, Google, Facebook
READ MORE
The app store cut is at the heart of a legal battle brought by games developer Epic against Apple last year. Since then, Apple has softened a little and slashed its take down to 15 per cent for small businesses making less than $1m (£719,000) in revenues.
Crucially, Apple selects which apps can and can't appear in its iOS store, and can remove apps from the souk or reject updates as it chooses. Developers previously spoke to The Register about their horrors of being ordered to make changes to their software or have their apps suspended from the app store.
For its investigation, CMA will be looking at more than just the in-app commission fee problem, a spokesperson told us. The watchdog will also probe whether Apple unfairly manipulates the distribution of apps on its iPhones for British customers. For example, Spotify filed a formal complaint with the European Commission alleging that the iPhone maker favored its own music streaming service Apple Music.
The European Commission is also reportedly gearing up to formally charge Apple for antitrust issues for the first time, according to the Financial Times. It's also facing pressure back on its home turf, too. Arizona is considering passing a law that would bypass Apple's cut by allowing developers to install third-party payments systems to collect money from users.
The CMA's probe is in its early stages, and said to be a result of the authority's own work and complaints from app makers. It is expected to wrap up sometime in September this year. "Our ongoing examination into digital markets has already uncovered some worrying trends," Coscelli added.
"We know that businesses, as well as consumers, may suffer real harm if anti-competitive practices by big tech go unchecked. That's why we're pressing on with setting up the new Digital Markets Unit and launching new investigations wherever we have grounds to do so."
A spokesperson for Apple was not available for comment. ®