This article is more than 1 year old
Wipro buys London-based banking and tech consultant Capco for US$1.45B
'Bold play by Wipro, but one not without risk' - analyst
Outsourcing provider Wipro has bid $1.45bn for banking consultant and digital transformation outfit Capco.
The announcement made online stated:
London-headquartered Capco's clients include many marquee names in the global financial services industry. Over the past 20 years, the company has worked closely with business leaders, including Boards and C-Suites in the banking, capital markets, wealth, asset management and insurance sectors and is widely acknowledged for its deep domain and consulting expertise, risk and regulatory offerings and thought leadership around key industry technology challenges and opportunities. In addition, Capco services clients in the energy and commodities trading sector.
Wipro Chairman Rishad Premji said during an analysts' call that the "transformational" buy would be the largest in Bangalore-headquartered Wipro's history, should it receive regulatory clearance.
The company added: "This acquisition will make Wipro one of the largest end-to-end global consulting, technology and transformation service providers to the banking and financial services industry.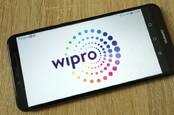 Offshoring is kind of over, says Wipro, as financials surge thanks to offshoring
READ MORE
"By combining Wipro's capabilities in strategic design, digital transformation, cloud, cybersecurity, IT and operations services with Capco's domain and consulting strength, clients will gain access to a partner who can deliver integrated, bespoke solutions to help fuel growth and achieve their transformation objectives."
With the buyout, Wipro will inherit Capco's 30 large banking and financial clients, carving a presence in the banking, financial services and insurance sector. Capco also brings $700m in revenue and around 5,000 consulting and domain specialists across 30 countries.
TecMarketView analyst Duncan Aitchison pointed out Wipro already generates 30 per cent of its global sales from the financial services sector.
"The acquisition adds Capco's expertise in shaping clients' strategies and designing their change and regulatory agendas to Wipro's capabilities in building digital technology and operations solutions.
"This is a bold play by Wipro, but one not without risk. The purchase of Capco is certainly in line with new CEO, Thierry Delaporte's strategic priorities to accelerate growth, lead with business solutions and built deep domain skills at scale. It will also give the company much greater access to the Boards and C-Suites of many of the world's larger financial services organisations. The integration of two such different entities is, however, unlikely to be either easy or straightforward."
The deal is expected to close in calendar Q2. It is subject to anti-trust and other regulatory laws in the US, Germany, Canada, Brazil and Austria. ®