This article is more than 1 year old
McAfee to offload enterprise business for $4bn, focus on consumer security
While its namesake founder is indicted for fraud and money laundering
McAfee will sell off its enterprise business to private equity firm Symphony Technology Group (STG) for $4bn in cash, the venerable security biz announced on Monday.
The deal comes just months after McAfee went public and the news saw its share price jump three per cent. After selling off its enterprise arm McAfee will focus on its consumer security business, using its wide brand recognition to grab more of the growing cybersecurity market. Meanwhile, STG adds another enterprise security scalp to its growing collection.
It is with some irony then that the man whose name is that brand – founder John McAfee – is again in trouble for alleged illegal behavior. On Friday, McAfee was indicted by the US authorities on fraud and money laundering conspiracy charges. It follows a separate indictment for tax evasion in October, for which McAfee was arrested in Spain.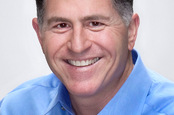 $2.07bn? That's one Dell of a deal to offload infosec biz RSA
READ MORE
"As alleged, McAfee and Watson exploited a widely used social media platform and enthusiasm among investors in the emerging cryptocurrency market to make millions through lies and deception," explained Manhattan US Attorney Audrey Strauss, referring to Jimmy Gale Watson, who was an "executive adviser" to McAfee's cryptocurrency team.
McAfee is accused of using his Twitter account to "publish messages to hundreds of thousands of his Twitter followers touting various cryptocurrencies through false and misleading statements to conceal their true, self-interested motives."
Basically, McAfee did two things, the DoJ alleges: one, he bought cryptocurrencies that he then boosted online with false information and then cashed out. And second, he took money from cryptocurrency companies to boost their products and then failed to disclose that fact when he sang their praises. He apparently made $13m from the schemes - which he also failed to pay taxes on, sparking the other indictment.
Back to the deal
As for his namesake security company, it has spent a lot of time since it was spun out of Intel in 2017 building up its cloud business, both for business and consumers.
Intel bought the company in 2011, rebranded it as Intel Security in 2014, and then changed its mind. And so the McAfee name reappeared, majority owned by private equity biz TPG Capital. It went public in October.
This new deal will see the business side rebranded and sold off, and the consumer side retain the name, which is still one of the best-known computer security companies among the general public, and focus on expanding its number of users.
McAfee CEO Peter Leav said of the deal and its buyer: "STG is the right partner to continue strengthening our Enterprise business, and this outcome is a testament to the business' industry-leading solutions and most notably to the outstanding contributions of our employees. This transaction will allow McAfee to singularly focus on our consumer business and to accelerate our strategy to be a leader in personal security for consumers." ®