Microsoft goes large with fifth Azure region in China
Will go live in 2022 and 'effectively double' capacity in the Middle Kingdom
Microsoft has revealed it plans to open a fifth Azure region in China.
The forthcoming "China North 3" region will "effectively double the capacity of Microsoft's intelligent cloud portfolio in China in the coming years" says the software giant's announcement.
As required by Chinese law, Microsoft won't own or operate the new bit barn. That job falls to 21Vianet, the Chinese company that Microsoft has worked with behind the Great Firewall since 2014.
Microsoft says the new bit barn will be open sometime in the year 2022 and that the doubling of capacity will happen "in the coming years".
For now, Microsoft is talking up the wonderful productivity benefits Chinese firms will enjoy if they use Azure, Office 365, and Dynamics.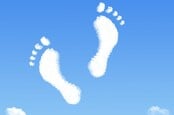 Azure and AWS expand their cloudy Asian boot-prints
READ MORE
Google is the only big cloud not to have found a partner in China after deciding in 2020 that it didn't like the terms China imposes on foreign tech companies.
IBM has no such qualms, working with Wanda Group for its Chinese presence, while VMware teams with Alibaba and AWS works with both Ningxia Western Cloud Data Technology Co., Ltd. and Beijing Sinnet.
The new Azure region will join the current pair of China East regions, both in Shanghai, plus the two China North locations near Beijing. Azure also operates an East Asia region in Hong Kong, which is technically still independent. However, the current meetings of China's legislatures has tabled "improvements" to Hong Kong's electoral law that will effectively ensure only Beijing-approved candidates fill key posts. ®