This article is more than 1 year old
European, US watchdogs approve Microsoft's $7.5bn deal to takeover video games publisher ZeniMax
That's the people who own Bethesda, Doom, Fallout, etc
The European Commission and the US Securities and Exchange Commission have approved Microsoft's acquisition of ZeniMax, a US video game holding biz behind top titles like Doom and Fallout, in a deal worth a whopping $7.5bn.
Microsoft announced it wanted to take over ZeniMax in September. At the time CEO Satya Nadella claimed the move was an attempt to woo gamers to sign up for Xbox Game Pass, the Windows giant's online gaming subscription service for its Xbox console.
Snapping up ZeniMax means that Microsoft now also owns Bethesda Softworks, one of the world's largest names in video games, best known for publishing titles including the apocalyptic series Fallout, the fantasy-filled Elder Scrolls, and the first-person shooter Doom, created by id Software.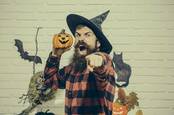 Halloween approaches and the veil between worlds wears thin – the Windows 10 October 2020 Release walks among us
READ MORE
"Quality differentiated content is the engine behind the growth and value of Xbox Game Pass—from Minecraft to Flight Simulator," Nadella previously said. "As a proven game developer and publisher, Bethesda has seen success across every category of games, and together, we will further our ambition to empower the more than three billion gamers worldwide."
The acquisition had to receive approval from multiple regulators. Now, the EU Commission has given Microsoft the green light to close the deal. The decision was published on Friday after officials decided the takeover would not be incompatible with the common market.
The US SEC has also endorsed the merger, and published a "Notice of Effectiveness" last week, too. Meanwhile, Epic Games announced it had acquired Tonic Games Group last week, the company behind the popular game Fall Guys. ®