Oppo takes China's smartphone sales crown as former leader's sales dive Huawei down
Without Honor, or 5G silicon, there can be no victory
Oppo has become China's top smartphone brand for the first time, according to analyst house Counterpoint.
The firm's numbers for January 2020 revealed that Oppo's sales grew 33 percent month-on-month and 26 percent year-on-year, giving the smartmobe-slinger 21 percent market share.
Vivo held 20 percent of the market, ahead of Huawei, Apple, and Xiaomi tied on 16 percent apiece.
"Huawei along with HONOR has been constantly losing its share in the Chinese market due to component shortages following US sanctions, and fewer new launches," Counterpoint suggested.
The firm added that Huawei's inventory of key parts is shrinking, "and it will not be able to source 5G smartphone components."
With 5G handsets now accounting for "over 65 percent of devices sold in China in Q4 2020". Huawei just isn't in the game.
Making things worse is that Huawei is also barred from running Google services on its devices, making even its 4G kit less attractive.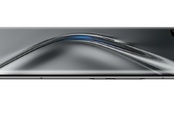 Honor has flown the nest: Announces first phone as an independent firm, inks deals with supply chain big dogs
READ MORE
Retailers and distributors are bailing, fast, Counterpoint says.
Oppo, by contrast, has created attractive premium products with its Reno 5 range and shored up its midrange offering with the A series.
Huawei's fall has been sharp and sudden. Counterpoint says that in Q2 2020 the mega-corp had 46 percent market share in China. Around a quarter of Huawei's sales were made by Honor, the mid-range brand it sold in November 2020.
Honor may still have a chance at success because Counterpoint found that "Close to one-third of the 5G devices sold in China in January were below the $300 mark."
However, Oppo already dominates that market, at least in China, as its A72 5G "has been the best-selling 5G device in the segment since November 2020."
Counterpoint reckons Oppo will continue to push its mid-range products in China and press its premium offerings into Europe. ®