This article is more than 1 year old
Redditor thinks they have a solution to Surface Laptop 3's overheating issues: Elastic bands and USB fans
Paging Mr Heath Robinson
A Microsoft Surface Laptop 3 user has solved the premium hardware's heating issues with the aid of elastic bands, a USB fan, and $50 handed over to Amazon.
A Reddit post entitled "Surface Laptop 3 - High Operating Temperature - SOLVED with $50 mechanical solution" by Palantir_Toronto went into glorious detail on both problem and solution.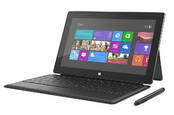 Microsoft Surface slabs borked by heat-induced DIM SCREEN OF DEATH
READ MORE
At issue was the heat being dumped out of the Surface Laptop 3 and the desperate attempts of the internal fan to shift the excess heat from the internal gubbins. The user noted external temperatures exceeding 45°C when attempting to run multiple screens, doing coding, playing games or just, you know, working. "This could imply internal temperatures > 55˚C (or more...)," remarked Palantir_Toronto, "an issue which I understand is common."
It certainly is. A glance around Microsoft's own answers forums throws up similar tales of woe such as this from user eagelfox, detailing a year of grief with a 8GB i5 version. The poster documented excessive heat when an external display was attached, issues with charging, and "rocket engine fan noise".
By the time of the third laptop replacement, the user ruefully noted: "There is no fix for this, so I will have to s*C* it up and make a better decision next time."
But hold on, eagelfox! Palantir_Toronto might just be riding to your rescue, requiring no more than some Amazon purchases in the form of an aluminium laptop stand, 100mm heatsink, USB fan, elastic bands, and a metal frame cut as a spacer.
Having assembled the kit, the Surface Laptop 3 was reported as running 10-15 degrees cooler "and the internal fan is no longer running at top speed during heavy use." Or a Microsoft Teams call, as it is better known.
+Comment
While we applaud the creativity on display here, the fact it was needed at all is somewhat shoddy. Microsoft is not alone as manufacturers seek to make their devices ever more lithe, occasionally at the expense of cooling. The Surface Laptop 3 does, however, seem to have been blighted somewhat by issues over its lifetime; a year ago the screens began spontaneously cracking on some models, for example.
Readers with longer memories might recall the screen-killing overheating problems with early Surface Pro fondleslabs or more recent issues around borked drivers and unhappy batteries.
It is therefore good to see a user taking matters into their own hands. Even if the solution might not have been what Windows and Surface supremo Panos Panay had in mind when he showed off the sleek device at its launch.
The Register contacted Microsoft regarding heat emissions of its hardware, but we have yet to receive a response. ®