China has put quantum communications networks and a brain:machine interface on its to-do list in plans unveiled at its annual "Two Sessions" parliamentary sittings.
The centerpiece of the Two Sessions, which sees 5,000 of the nation's political elite gather for meetings of the National People's Congress (NPC) and top political advisory body the National Committee of the Chinese People's Political Consultative Conference (CPPCC), is discussion of a new five-year plan for the nation's development.
The 14th Five-Year Plan, a document outlining objectives from 2021 until 2025, is not allowed to be released before finalization. However a 142-page long draft in simplified Chinese was made legally public and select parts have been translated by Chinese journalist, Zichen Wang of state-controlled Xinhua News.
According to his translations, the five-year plan has two sections that pertain to technology.
One is titled "Major Industries in the Digital Economy" includes the following priorities.
Cloud Computing Accelerate the iteration and upgrading of cloud operating systems, promote technological innovations such as ultra-large scale distributed storage, elastic computing and virtual data isolation, and improve cloud security. Focus on hybrid clouds to cultivate industry solutions.
Big Data Promote technological innovation in big data collection, cleaning, storage, mining, analysis and visualization algorithms, cultivate the whole life cycle industrial system of data collection, labeling, storage, transmission, management and application, and improve the big data standard system.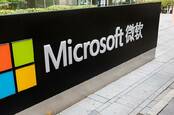 Microsoft goes large with fifth Azure region in China
READ MORE
Elsewhere the plan calls for development of DNA storage.
Internet of Things Promote technological innovation in sensors, network slicing and high-precision positioning, develop cloud services and edge computing services in collaboration, and foster the Internet of Vehicles, Medical Internet of Things and Home Internet of Things industries.
Industrial Internet Build an independent and controllable identification resolution system, standard system and security management system, strengthen the research and development of industrial software applications, foster the formation of industrial Internet platforms with international influence, and promote the construction of the industrial ecology of "industrial Internet + intelligent manufacturing".
Blockchain Promote technological innovations such as smart contracts, multiple consensus algorithms, asymmetric encryption algorithms and distributed fault tolerance mechanisms, develop blockchain service platforms and application solutions in areas such as financial technology, supply chain management and government services with a focus on alliance chains, and improve regulatory mechanisms.
Artificial Intelligence Build artificial intelligence data sets for key industries, develop algorithmic reasoning training scenarios, promote the design and manufacture of intelligent products such as intelligent medical equipment, intelligent delivery tools and intelligent identification systems, and promote the construction of generalised and industry-specific open platforms for artificial intelligence.
An other section of the document titled "Frontiers of Science and Technology" includes the following goals.
Next Generation Artificial Intelligence Breakthroughs in cutting-edge fundamental theories; research and development of special chips; construction of open source algorithm platforms such as deep learning frameworks; innovations in learning reasoning and decision making, image graphics, speech and video, natural language recognition processing, etc.
Quantum Information Research and development of intra-city, intercity and free-space quantum communication technologies, development of general-purpose quantum computing prototypes and practical quantum simulators, and breakthroughs in quantum precision measurement technologies.
Integrated Circuits Research and development of key materials such as integrated circuit design tools, key equipment and high-purity targets, breakthroughs in advanced integrated circuit processes and special processes such as insulated gate bipolar transistors (IGBTs) and micro-electro-mechanical systems (MEMS), upgrading of advanced storage technologies, and development of broadband semiconductors such as silicon carbide and gallium nitride.
Brain Science and Brain-like Research Brain cognitive principles analysis, brain mediated neural connectivity mapping, brain major disease mechanism and intervention research, child and adolescent brain intelligence development, brain-like computing and brain-computer fusion technology development.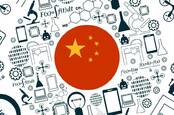 China bans encryption exports – including quantum and key management tech
READ MORE
Comment
China's need for silicon in the wake of US bans on exports of such products is well-known. The company's plans to advance R&D in the field are therefore no surprise. Nor is the new plan's desire for AI - but for the technology to be mentioned twice surely signals that China sees it as integral to development plans.
On Blockchains and the Internet of Things, the plan sees China trying to engage with the world and drive standards. The plan also all-but re-presents the Global Initiative on Data Security that China floated as a world standard in September 2020.
The mentions of data storage at scale are a little odd, as while China has not developed its own unique storage systems, supply is not as constrained as it is for other information technology commodities. Nor is storage generally considered a constraint today.
China's hyperscale operators have in recent years become the dominant contributors to OpenStack. The desire to "Accelerate the iteration and upgrading of cloud operating systems" is accompanied by a goal to "support the development of digital technology open source communities and other innovation consortia". The Register would not be surprised if the two goals are entangled with OpenStack, or a more serious tilt at a Chinese Linux than KylinOS.
The Quantum aspirations are fascinating, especially the hints of quantum network development as they suggest a desire to build harder-to-penetrate networks for government communications.
The Register has no idea what China expects to flow from "brain-computer fusion technology". But we await results with interest - and a hope that human rights are respected.
The plan contains countless more tech-related proposals. It recognises that online and offline economies are merging, necessitating revised cybersecurity legislation, personal privacy protection laws, plus data collection and management regulations (a new Data Security Law). And then there's China's space program.
A casual mention says China plans to create "asteroid patrol and other interstellar exploration" and "a new generation of heavy launch vehicles and reusable space transportation systems."
Deep-Earth exploration equipment is also on the agenda, along with "deep-sea marine maintenance and equipment test ships".
To help get this all done, the plan calls for intellectual property law reform, massive R&D spending and a skilled migration program.
The last-mentioned policy is described as follows:
Improve the policy on the stay and residence for foreign high-end talents and professionals coming to China for work, scientific research and exchanges. Improve the system of granting permanent residence for foreigners in China, and explore the establishment of a skilled immigration system. Improve the system of remuneration and benefits, children's education, social security and tax concessions to provide an internationally competitive and attractive environment for overseas scientists to work in China.
This may be the most significant policy of all, because other nations routinely offer such incentives. China has for years been able to rely on citizens bringing their skills and experiences home after being educated and/or working abroad. Admitting that permanent residence needs to be more accessible feels like a watershed.
The two sessions conclude on 11 March. ®