This article is more than 1 year old
Cisco issues blizzard of end-of-life notices for Nexus 3K and 7K switches
Service options decline starting next year... so there may be a Nexus 9K switch in your future
Cisco has in recent days issued a blizzard of end-of-life and end-of-sale announcement for switches in its Nexus 3000 and Nexus 7000 ranges.
By The Register's count, the networking giant has announced that the 18 devices, listed below, across the ranges will soon be sent to the knacker's yard.
The initial batch of notices advised users that the listed devices would not be sold after late August 2021, with shipments to end in November of the same year and support services dwindling as of August 2022. November 2025 was set as the last date on which a service contract could be renewed.
However, Chipzilla has since updated a handful of the notices and extended some of the deadlines mentioned above by as much as 18 months. You can find the 3K notices here and the 7K notices here. The last day of hardware support will be sometime in 2026 or 2027, depending on the model.
Cisco constantly retires products, though The Register has not seen quite so many end-of-life announcements land in such a short period of time. We asked Chipzilla what's up.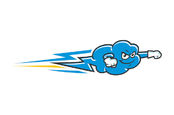 A switch with just 49 ns latency? What strange magic is this?
READ MORE
A spokesperson told us that it's business as usual.
"Many of the models referenced in the announcements were introduced over 10 years ago and were replaced by newer models in the Nexus 9000 series switches," we were told. Newer models from the 9K range are offered "as migration options for the Nexus 3000 and Nexus 7000 products included in the EoL announcements."
The spokesperson also pointed out that the Nexus 3K series continues to evolve, with new 3500-series devices infused with tech drawn from Australian company Exablaze that aimed its wares at high-frequency traders and other latency-intolerant users.
"We continue to invest in the portfolio," Cisco said.
Switches are almost commodities these days and, in many applications, can happily chug along for years without much need for intervention or network redesign. It's entirely possible that users could keep the 3K and 7K devices Cisco is killing off in production until Chipzilla stops providing security updates. Cisco would rather you don't adopt that mindset and instead take up its intent-based networking push that is more-fully-supported in its more recent products.
Here's the list of recently retired 3K and 7K products... ®
N3K-C3172PQ
N3K-C3172PQ-XL
N3K-C3172TQ
N3K C3172TQ-XL
N3K-C31128PQ
N3K-C3132C-Z
N3K-C3264C-E
N7K-M348XP-25L
N7K-M324FQ-25L
N7K-F348XP-25
N7K-F312FQ-25
N7K-F306CK-25
N7K-F248XT-25E
N7K-SUP2
N7K-SUP2E
N7K-C7010-FAB-2
N7K-C7004
N7K-C7009