This article is more than 1 year old
Dropbox absorbs DocSend to add analytics, secure links to document sharing
Cloud biz pays $165m to create full file workflow system
Dropbox is buying document tracking company DocSend for $165m, it announced on Tuesday.
DocSend allows users to share and track documents by sending secure links that have built-in analytics i.e. you can see who is looking at documents and when.
For Dropbox, the purchase will allow it to incorporate DocSend's technology into its core document sharing service, providing customers with more information about how documents are being viewed and used.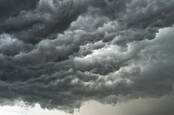 Dropbox basically decimates workforce, COO logs off: Cloud biz promises to be 'more efficient and nimble'
READ MORE
"We're focused on building one organized place for content, and all the collaboration around it," the cloudy biz said in a blog post. "Today, we're taking another step towards making that vision a reality." It argued that "DocSend's secure sharing and powerful document analytics are a great complement to our expertise in content management at scale."
Dropbox has been trying for several years to move itself from a company that simply provides cloud storage to one that is used for online collaboration: a move that has accelerated with the current pandemic and a huge shift to online and home working.
Nevertheless, in January, Dropbox announced that it was getting rid of 11 per cent of its staff in an effort to become "a more efficient and nimble" business.
Strategy shift
Back in 2019, it launched a new service - Spaces - that it said would use artificial intelligence to help customers with their day-to-day workflow by pulling in messages and files from a range of other services including Slack, Zoom and Trello into one Dropbox folder. The new search technology was supposed to flag information that was most relevant while pushing less important information out of immediate sight but that vision is still some way from becoming a reality.
Now Dropbox intends to combine its core service with DocSend and electronic signature service HelloSign to create a full document workflow system. "Once combined, Dropbox, DocSend, and HelloSign will offer a full suite of self-serve products to help businesses around the world manage end-to-end critical document workflows and drive meaningful business results," it said.
It's a good strategy, given the fact that large numbers of companies are rethinking their business processes in the light of a year of lockdown. Even after the immediate risk of COVID-19 has gone, many companies are expected to have more staff working from home and so see increased sharing of information over the internet, rather than via internal networks.
DocSend currently has 17,000 customers - a small number compared to Dropbox - and something that DocSend executives said in their own post would allow "our opportunity [to grow] exponentially." DocSend's roughly 50 employees will be joining Dropbox when the deal closes, the companies said. ®