State of Maine threatens to tear up Workday HR contract and request $21m refund if it cannot remedy concerns
Also: SaaS provider completes acquisition of employee feedback platform Peakon
The northeastern US state of Maine is threatening to cancel a contract with enterprise SaaS provider Workday and request a $21m refund.
The project, which was due to go live in the spring of 2020, was designed to overhaul the state government's ageing HR and payroll systems.
Kelsey Goldsmith, a spokeswoman for the Department of Administration and Financial Affairs, told a local news outlet the state had employed independent experts to assess the Workday implementation. It then went to the vendor with a list of concerns.
After learning about the requests from its customers, Workday paused work on the project from 12 February. The state then sent a letter to Workday requesting a cause of action to remedy the issue within 30 days. If Workday was unable to provide a remedy, Maine would terminate the contract and seek a return of funds from Workday totalling more than $21m, the spokeswoman said.
Both Workday and the state of Maine have been contacted by The Register for comment.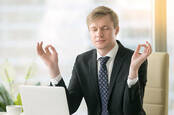 After first trying to use federal COVID-19 relief aid, State of Iowa comes up with funds to pay for Workday project
READ MORE
Although details of the rollout remain sketchy, the importance of the Workday project, which began in 2016, was underscored by an internal document released last year.
The 2019 Government Evaluation Act Report said problems with the state's legacy estate were not limited to HR. "Across the state's information technology infrastructure we've incurred technical debt in the purest sense," it said.
"Overall, lack of technology upgrades, security enhancements, software solutions, as well as the dissolution of co-ordinated project management has resulted in systems that are outdated, out of alignment with supporting systems, no longer supported by the vendor who created them, and on platforms no longer taught in technology courses."
The report details how the IT department successfully detected and fought off a sustained cyberattack in 2019 but was "lucky to escape relatively unharmed."
Workday, the SaaS HR system, was due to go live in the spring of 2020. In the meantime, the state's largest employer has been operating on a 1980s mainframe-based HR system, the report said.
In other news...
Workday has completed acquisition of Peakon, a platform for employee feedback. Understood to have cost around $700m, the company will operate as Peakon, a Workday company, reporting to Workday vice chairman Tom Bogan.
In a call to investors earlier this month, CEO Aneel Bhusri denied the acquisition was a response to rival enterprise software vendor SAP's purchase of Qualtrics, the customer and employee survey platform.
"Qualtrics has a really powerful surveying platform across lots of areas. Employee engagement, especially in the way that Peakon does it, is very domain-specific and very much tied to the machine learning around exactly what's happening with employees' experience," he said. ®