This article is more than 1 year old
Spotted in the wild: Rare Microsoft 365 price cut for frontline workers
There are caveats but deal perfect for the ten Surface Go users out there
Software licensing analysts have spotted a rare and elusive price cut for two editions of Microsoft 365 – that is, if you are looking for frontline worker enterprise versions of the license.
Licensing School in the UK spotted the change on the March 2021 updated modern work plan comparison details for US enterprise accounts. The price reduction drops the monthly rate from $4 per month to $2.25 for Microsoft 365 F1 accounts and from $10 to $8 for Microsoft 365 F3 accounts.
On 1 April 2020, Microsoft took what was known at the time as Microsoft 365 F1 and upgraded it to be called F3. They then created a new F1.
The frontline accounts are intended for those interacting with customers in the field or who might be using devices on the go. Think retail associates, customer service reps, responders, healthcare workers, those spending time on the factory floor, etc.
Microsoft 365 F1 includes products like Microsoft Teams, SharePoint, Yammer, Stream, Skype for Business Online, and Enterprise Security + Management, but read-only versions of Office for the web and Office Mobile apps like Word, Excel, PowerPoint, Outlook, and One Note. Users also get an Exchange Kiosk service plan that enables Teams Calendar, but not mailbox rights.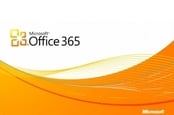 Confidential Microsoft brief: 'We're TOAST if we fight Google on price'
READ MORE
Microsoft 365 F3 includes all the features in F1 plus a few additional capabilities like Exchange Kiosk mailbox rights with 2GB storage, chatbox capability, Defender Antimalware, Microsoft Forms, Microsoft To-Do, and Enterprise Windows 10. F3 users can also install Microsoft 365 apps (Word, Excel, PowerPoint, Outlook, and One Note) on up to five computers, five tablets, and five smartphones, and actually create content on them, but only if you are using a device with an integrated screen smaller than 10.1 inches.
Which essentially means if you need to create content on this deal, you'll need something small that runs on Windows – a requirement that perfectly fits a Surface Go. But not the Surface Go 2 – that one is 10.5 inches.
There are also some other quirks. Neither the F1 nor F3 plan allows Yammer or Kiosk administration rights, and while you can use Microsoft Stream, neither plan can stream to it.
However, for its actual intended purpose (business owners looking to equip their frontline workers to do very simple tasks), it might be a lucky deal. Just don't get carried away with its uses, it doesn't have many. ®