This article is more than 1 year old
Vodafone chief gushes over OpenRAN, says commercial deployments to start this year
But still some way to go before standards-based tech can match mainstream products
Last year Vodafone bet big on OpenRAN, announcing it would shift a huge portion of its tower estate to the standards-based tech. Now Andrea Donà, the telco's director of network and development, has shed some light on how this will work.
Speaking to Telecom TV, Donà said Vodafone had already deployed two OpenRAN sites to its production network, situated in the southwest of England. These deployments are part of its testing process, which Donà said would conclude in May.
The wide-scale macro rollout, which will replace roughly 2,600 4G masts with OpenRAN alternatives, is expected to commence later this year, winding up in 2027 in time to meet the UK government's edict to excise high-risk vendors from the telecommunications networks.
In 2019, Vodafone's then-CTO, Scott Petty, said 32 per cent of its 4G base stations used Huawei-made kit. The following year, he said Vodafone's Huawei-based 5G NSA (non-standalone) RAN equipment was "inextricably linked" to its legacy networks, which include 5G. Removing Huawei's equipment from the RAN and legacy core networks is expected to cost approximately €200 million (roughly £170 million) over a five-year period.
The RAN (Radio Access Network) is found on the periphery of a mobile network, and connects end-user devices (like smartphones, mobile routers, and cellular-enabled computers) to the core network. OpenRAN separates the RAN into its logical parts (such as Radio Unit and the Distributed Unit) and defines standards for them to interact. In practice, this means carriers can mix and match elements, rather than having to pick an interopable all-in-one solution from a single vendor.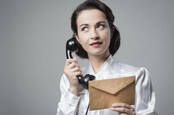 Former BT CEO to lead task force that will advise UK.gov on diversifying the nation's telecoms supply chain
READ MORE
OpenRAN solutions also have a tendency to run on standard x86 hardware, with software operating in virtualized or containerized environments.
This is part of the appeal for Vodafone, Donà said. "Because OpenRAN is, by its very nature, open and software defined, it enables us to accelerate automation and vertical virtualization a lot faster than we would have with a traditional vendor. It opens up the interfaces to do much more software-defined deployment, and faster time to market in terms of metric developments, and much better maintenance of existing infrastructure."
"Because it's software-based, you can intervene without having to visit the site, and you can do most of your operations remotely," he added.
An additional benefit, not mentioned by Donà, is that it gives carriers the flexibility to kit out their base stations with the most cost-effective hardware. Because each component is decoupled from its neighbour, carriers are able to shop around for a good deal, rather than buy a single contiguous off-the-shelf product.
Still, the company chief, who previously served as Vodafone's Head of Networks, acknowledged there remains a long way to go before OpenRAN can comprehensively match products provided by existing vendors.
"There's quite a lot of work to be done in terms of the maturity of the technology," he admitted. This includes fostering interoperability between providers, and ensuring OpenRAN kit can work in complex, dense environments. Of the 2,500 sites selected in Vodafone's rollout, almost all are located in rural or semi-rural areas.
While OpenRAN has attracted the interest of carriers looking to diversify their supply chain, the tech is also being championed by governments eager to improve their resilience of their networks from foreign threats. In November, the Trump administration earmarked $750m for OpenRAN development and promotion.
Across the Atlantic, the UK government has invested millions into telecoms diversification, with the effort being spearheaded by a dedicated taskforce. In addition to a dedicated R&D and testing facility, the government has also stumped up the cash to trial NEC's NeutrORAN project, which will test 5G OpenRAN hardware in Wales this year. ®