This article is more than 1 year old
Apple announces €1bn Munich semiconductor R&D facility focused on wireless comms
Claims campus will be home to 'Europe's largest mobile technologies engineering team'
Apple today announced plans to invest €1bn in a new European Silicon Design Centre in Munich, Germany.
With an estimated opening date of late 2022, the 33,000m2 facility will serve as Cupertino's largest wireless communications R&D facility, with a heavy emphasis placed on developing proprietary 5G chippery.
In a blog post, Apple said the facility will house "Europe's largest mobile technologies engineering team."
It's a bold claim. Nokia's Oulu campus, which is home to its 5G radio design team, has a couple of thousand workers – although these are spread across manufacturing and research.
Still, even if it's not the greatest thing since sliced laugenbrötchen, it does allow Apple to consolidate much of its operations in the Bavarian capital, ongoing since 1981. In recent years, Apple's ranks have swelled following a spate of buyouts. The most notable is its $1bn acquisition of Intel's modem development wing in 2019, itself snatched from German semiconductor firm Infineon in 2011.
Apple already develops its iDevice and Macintosh processors in-house, with the fab work contracted out to TSMC. Despite that, it has long relied on Qualcomm for cellular modems, with the iPhone 12 series using the Snapdragon X55 5G chip. Moving this work in-house would mean less money spent externally (some estimates suggest Qualcomm obtains 11 per cent of its revenue from Apple), while giving Cupertino a level of control it otherwise wouldn't enjoy.
In 2018, Apple spent $600m on an IP and asset transfer with Dialog Semiconductor. This deal included an acquihire of some 300 workers, with two of the four teams based in Germany. Of these, one is situated in Neuaubing, a town within spitting distance of Munich. A major focus of Dialog's work has been in power management, and 5G mobile chips are notoriously power-hungry.
Dialog Semiconductor has since agreed to a $6bn acquisition with Japanese chipmaker Renesas Electronics, with the deal expected to close later this year.
Munich also serves as home to Metaio, an augmented-reality software maker acquired by Apple in 2015 for an undisclosed price. Although far removed from the world of low-level semiconductor design, Metaio does fit into Apple's long-term interest in augmented and mixed-reality computing, manifested in technologies like ARKit.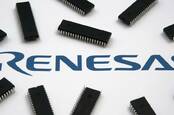 Brit chip designer Dialog Semi confirms 'advanced discussions' regarding purchase by Japan's Renesas
READ MORE
This may translate into physical products in the coming decade. Earlier this month, Ming Chi-Kuo, a well-connected Apple analyst, predicted the release of several AR-centric wearables in the coming years, including a HoloLens-style headset and some eyewear reminiscent of the ill-fated Google Glass. Should this prediction come to pass, they'll almost certainly use some form of custom silicon.
Speaking of Apple's reported movements: BMW's global headquarters are also situated in Munich, where it has a manufacturing line. Since 2014, Apple has reportedly been working on a car project or, at the very least, car-related technologies like autonomous mobility and battery tech.
Like most Valley tech companies, Apple has a tendency to shower its employees with perks, including boozy after-work events and subsidised meals. While there's no word on what perks it may offer its Munich-based staffers, the company was eager to tout the environmental credentials of its upcoming facility, which will have LEED Gold certification and run entirely on renewable energy.
This development comes as the European Union attempts to strengthen its share of the global semiconductor industry. And while the lion's share of the focus has been spent on attracting contract manufacturers, like Samsung and TSMC, it's unlikely to sniff at a new R&D facility from one of the most voracious consumers of small-node semiconductors in the world. ®