This article is more than 1 year old
Atos handed £1.5bn to run IT for UK government-founded pension trust Nest
French outsourcer will handle software, networking, and infrastructure
Atos has been selected to run the UK's National Employment Savings Trust occupational pensions scheme in a contract award estimated to be worth £1.5bn over 18 years.
As well as developing and running business processes for the scheme, operated by the public Nest Corporation of the Department for Work and Pensions (DWP), the IT services and business process outsourcing business will be expected to provide software, networking, and IT infrastructure necessary to run the service.
NEST was set up by the UK government under the Pensions Act 2008 to support the automatic enrolment of employees. Launched in 2010, it is free for employers to use.
The contract award notice said Atos would be responsible for "the build, delivery and operation of administration services" for the scheme. "The administration services will support auto-enrolment and be delivered primarily via digital channels," it said.
Listed in the categories that could be procured or subcontracted in the deal are software packages, databases, operating systems, and IT consultancy services.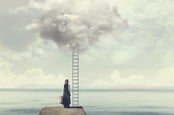 UK's Health Department desperately seeking service provider to run IT after 'cloud-first' shift
READ MORE
The contract will be for a minimum term of 10 years, with an optional extension period of up to five years, and the option of an additional period of up to three years to exit the deal. The total contract value is indicative and covers this potential 18-year period.
The prior information notice for the outsourcing agreement was launched in May 2018. It said that at the expiry of the current contract in 2023, the number of members would be around 12 million with the number of employers remaining at 600,000.
The competition for the new contract formally kicked off in 2019, when Nest CEO Helen Dean said: "The savings sector, technology and customer expectations have evolved significantly over the past decade and this procurement presents an exciting opportunity for Nest."
Tata Consultancy Services won the initial 10-year contract in 2010 at a value of £600m, according to reports. That deal was extended by three years but is set to come to an end in 2023.
The DWP has its own approach to outsourcing, renewing contracts for IBM and Accenture for £25m and £20m respectively, without external competition, as it struggles to keep legacy systems up and running. ®