This article is more than 1 year old
Google, Facebook, Amazon et al look on nervously as Biden bumps anti-Big Tech warriors into key posts
Tim Wu, Lina Khan may be internet mega-corps' worst nightmares
Analysis In a sign that President Biden is planning to take an aggressive stance toward Google, Facebook, Amazon, and other giants, he has nominated not one but two anti-Big-Tech advocates to key posts.
On Tuesday, it was reported that Lina Khan, a lawyer at Columbia University who specializes in antitrust and competition law, will be the US president's pick for a vacant post on the Federal Trade Commission (FTC).
That news follows word that another lawyer from Columbia, Tim Wu, has been recruited to the White House. Wu is most well known for authoring the term "network neutrality," and his most recent book, The Curse of Bigness: Antitrust in the New Gilded Age, is hardly likely to reassure some in Silicon Valley.
The arrival of two active and vocal proponents of taking action against tech giants is evidence that the Biden Administration intends to take on Big Tech, rather than aim to reach an agreement or accept modest compromises.
Both Khan and Wu have been unimpressed with the current antitrust action taken by the Department of Justice (against the tech giants; action that failed to account for massive changes in the market thanks to the internet.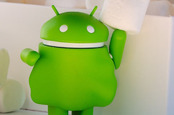 What does everyone make of today's Google antitrust action? Only the stock market is happy with the status quo
READ MORE
Wu said at the time: "The Justice Department is showing that it isn't just Silicon Valley who clones successful products: they've basically cloned the Microsoft case and added Google's name to it."
Likewise, Khan is the author of a widely read paper [PDF] from 2017 titled Amazon's Antitrust Paradox, which argued that today's antitrust laws are not designed to deal with 21st century ecommerce, and as a result Amazon has managed to evade what should have been several antitrust legal challenges.
The paper's abstract notes it "argues that the current framework in antitrust – specifically its pegging competition to 'consumer welfare,' defined as short-term price effects - is unequipped to capture the architecture of market power in the modern economy."
Experience
Khan has worked as an aide to FTC Commissioner Rohit Chopra and was a lawyer to the House Judiciary Committee's antitrust panel, which carried out an investigation into tech companies and reached some strong conclusions about their behavior, including that they had abused their market power and may need to be broken up in part.
That panel is reportedly considering new legislation that would update antitrust laws to deal with the modern reality of online platforms both controlling and participating in markets for goods and services.
Meanwhile, Wu has long argued that tech giants present an anti-consumer force and has advocated for a strong line to be taken against them. He will join the National Economic Council as a special assistant on technology and competition policy.
The FTC (along with 46 US states, plus Guam and Washington DC) has already sued Facebook, claiming that it is "illegally maintaining its personal social networking monopoly through a years-long course of anticompetitive conduct." It proposed that Instagram and WhatsApp be pulled out of the mega-corp and if Khan is successfully nominated, she will likely be a strong push behind that lawsuit. ®