This article is more than 1 year old
Imagine Amazon, Uber and PayPal merging. Indonesia's rough equivalents are probably doing it
Tokopedia and Gojek deal reportedly close, as Indonesia courts Tesla and wrestles SpaceX
Indonesia's equivalents to Uber and Amazon.com - Gojek and Tokopedia - appear to be closing in on a merger.
Local media report that the deal is done, although both Tokopedia and Gojek are yet to release a statement or press release. Tokopedia corporate communications has even referred to the report as "inaccurate and purely speculative." The two companies have been in talks to merge since at least January 2021.
If the merger proceeds it will create the third biggest company in Indonesia, valuated at US$35-40B. Gojek would be the dominant partner, with a 60 percent stake, although may dilute if a mooted float transpires.
Gojek started as a ride-hailing business in 2010 and has since diversified into food delivery, digital payments and logistics. The company now operates in five nations throughout Southeast Asia.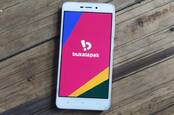 Microsoft flips big Indonesian e-tailer Bukalapak into Azure from Google cloud
READ MORE
Tokopedia started in 2009 and is largely a consumer e-commerce platform, that also provides e-payment, and logistics.
While reticent to talk about the deal, Gojek is not keeping quiet about its new investment in Indonesia state-owned payments company LinkAja. Both companies said Tuesday that Gojek has contributed an undisclosed amount to LinkAja's Series B funding.
The deal will see LinkAja gets a bigger role as a payment option in Gojek's app. Gojek's e-wallet platform is currently only available in Indonesia, appealing to small to medium-sized businesses. LinkAja's business model is even more localized to Indonesia. Eighty percent of 58 million users of its e-payment product are in second and third-tier cities.
The investment comes after the app's rival, Singapore-based ride-share turned food-delivery/payment platform/personal finance/ travel and event booking catch-all Grab, took its own slice of LinkAja in November 2020.
Gojek's regional investments come on top come of its plan to grow beyond Southeast Asia. Co-CEO Kevin Aluwi told CNBC last January:
One of our primary focuses for 2021 is really to expand our footprint outside of Indonesia.
In other news from Indonesia, the country is trying to lure Tesla and SpaceX the shores of its 17,000 islands.
Calls from President Joko Widodo to Elon Musk asking him to manufacture the country's multitude of nickel into lithium-ion batteries have been responded with promises to scout out the opportunity, reported The South China Morning Post. In the past, Musk has promised a giant contract if Indonesia can manage to mine the nickel efficiently with environment sensitivity.
However, some Indonesians aren't that pleased the country's courtship of the Musky one has reporteldy seen SpaceX offered part of the small Papuan island, Biak, as the site for a spaceport - without the support of residents. Locals fear deforestation, an increased military presence and destruction to their current way of life if 'Space Island' goes ahead.
Roscosmos, Russia's space agency, also has plans to develop a launch sites on Biak island, an area simultaneously well-suited for low-orbit satellite launches and in the midst of a decades-long campaign to secede from Indonesia that has seen its share of violence.®